Well, despite my post in 2011, the little Canon SD950 continued to serve me well even though it had a lens aberration on one side. Alas, now it has further degraded - the zoom hardly works and gets stuck. It's been a great companion since 2009 - most of the pictures here have been taken with it.
The newbie is an Olympus Tough TG-4. I had avoided the tough cameras, their image quality was always a bit lacking but the TG-4 seems to have left that behind. The tough features and many other features, plus a very good image quality made this a great replacement. So far I have been really happy with it and if you're looking for something to take out there in the wilds that's not afraid of water, dust and even being dropped - this is a great choice. It's much wider angle than my trusty little Canon, which is nice for the panorama and lakes and such.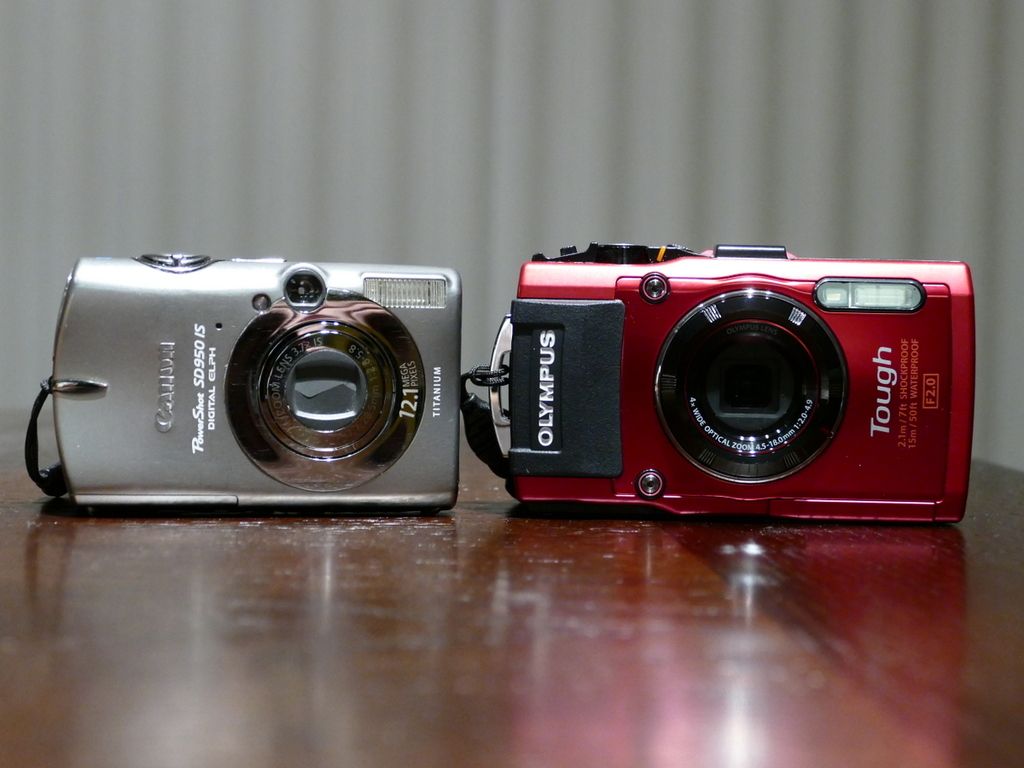 The Canon is semi-retired, it will live in the truck so I will always have a camera with me, and in case I forget to bring the camera on a ride, I will still have a camera!