Time to run the Wolverine around the Bowman area, still doing the break-in. What a mob scene. Looks like Grouse and Lindsey and Carr were still not accessible since there was a distinct lack of cars around the access roads. No shortage of people out around Bowman though - the campsites were mobbed. Even the side roads above had people embedded. The 76 road was blocked by snow and Meadow Lake Road was mostly blocked 2/3 of the way to Tollhouse Lake. Oh well! Nice with so much water running all over as the snow is melting.
By the way, it seems like the county (or someone) graded Bowman Lake Road - much improved. A little smoother in the Wolverine, but still - I notice a lot of the problem spots are improved, especially from Jackson Creek Campground on up. Must have done that last season, I didn't get out much! Frikkin' Subies and Land Rovers and even a Mustang cruising down - the standard has gone up. The gateway for boat is improved, there's some fancy stuff getting up there now instead of the usual little aluminum boats and beater trailers. Can't wait for the rutting to get back to normal!
Spring along Bowman Lake Road.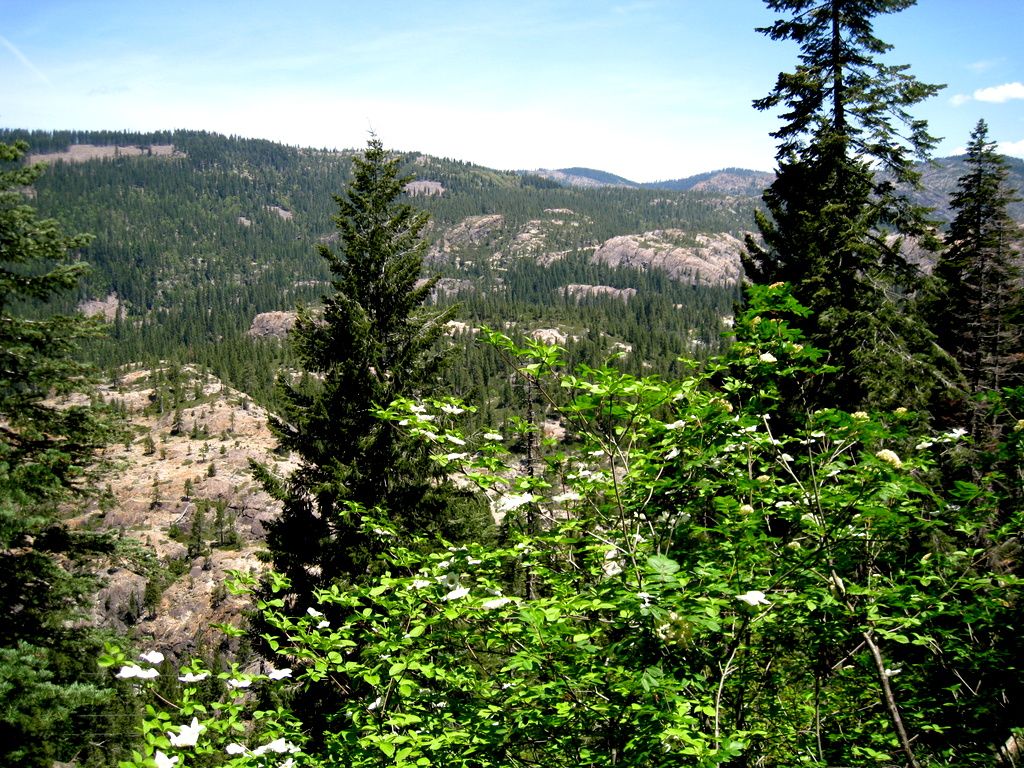 Bowman Lake is spilling at the spillway, creating a torrent in the usually dry section.
Jackson Creek Falls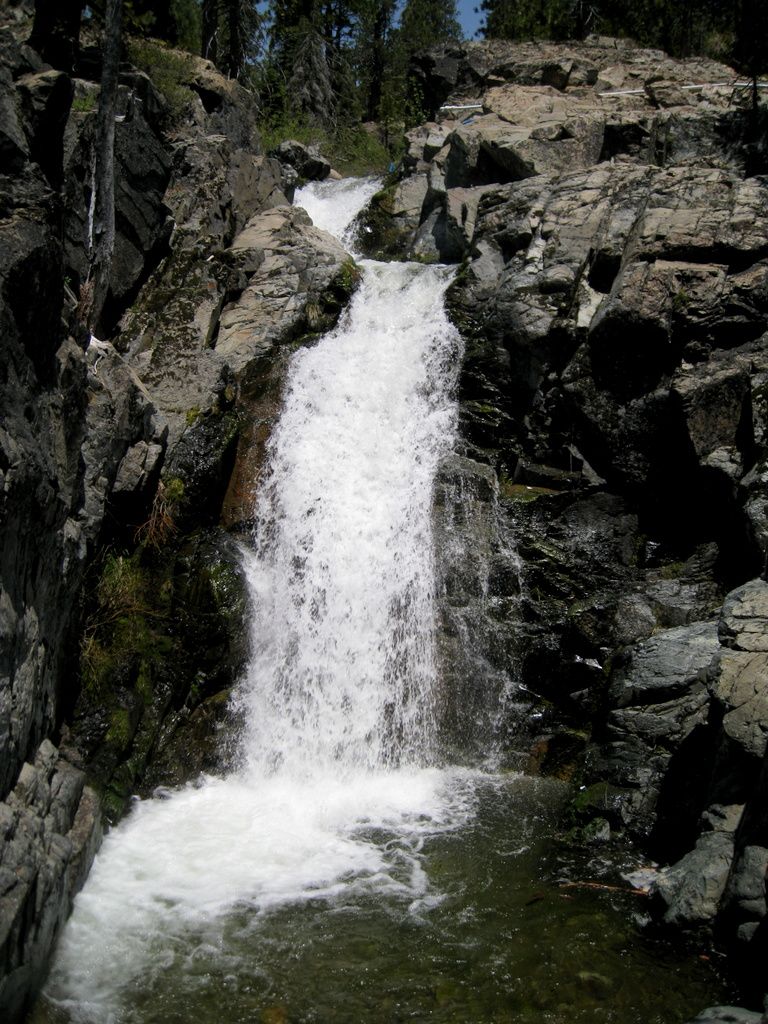 Below Jackson Creek Falls
Rock Phlox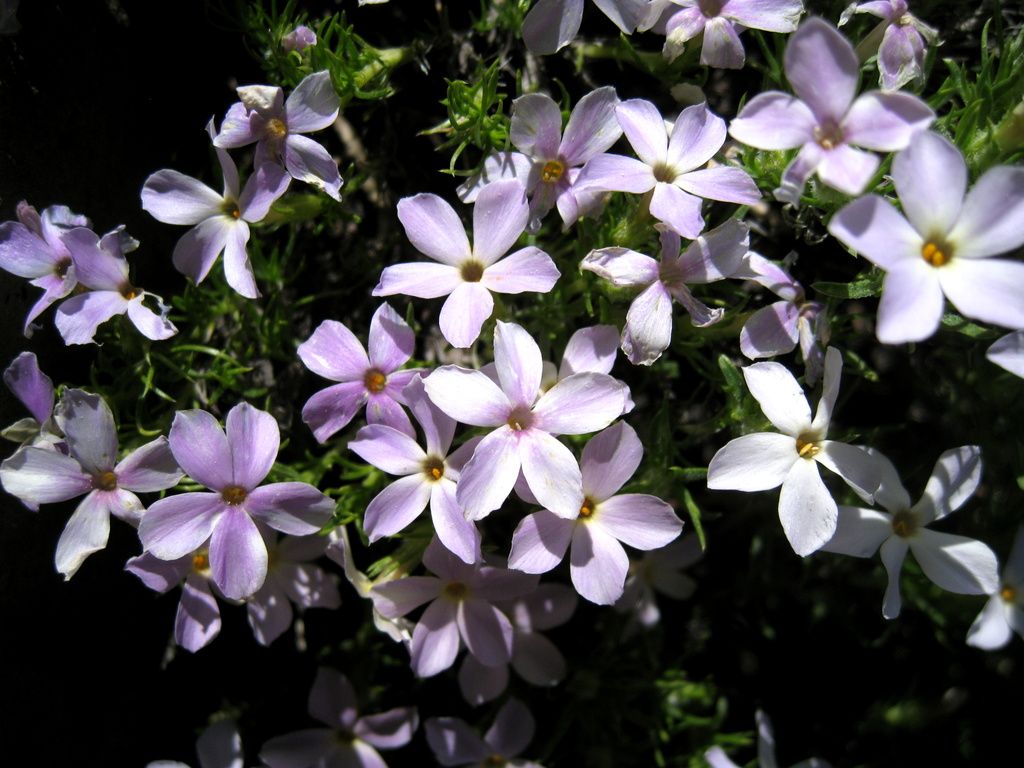 Seasonal runoff, this will be dry in a month or so
The splash at little French Creek is flowing well.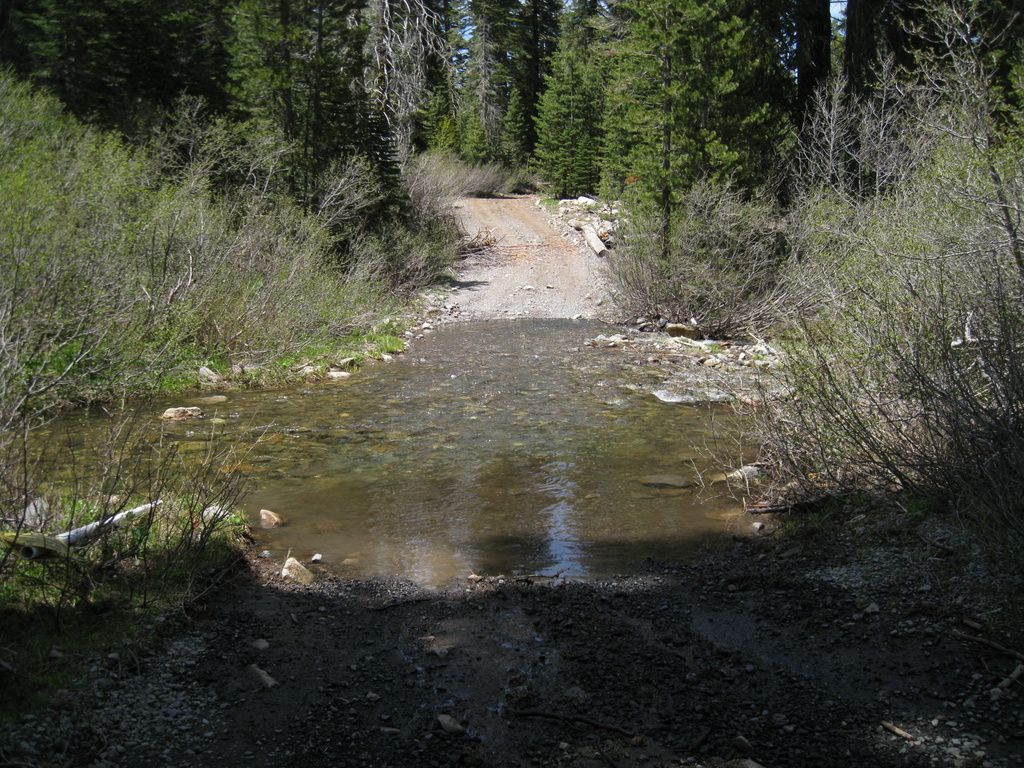 English Mountain, northwest side
High up view of the waste dam at Bowman, spillway is flowing.
Looking back at Fall Creek Mountain from Graniteville Road
Looking back at Bowman Lake