Went out to American Hill, at the center of last year's American Fire - FR-13 can be accessed off Foresthill Road at the old Carmac Mine (east of the paved part of FR-13 which begins at "The Hogback" just east of Westville.)
Unlike the Last Chance and Barney Cavanah Ridge areas, American Hill really got blasted.
Here is American Hill in 2011.
Same area, today.
What skid trails look like when you can see them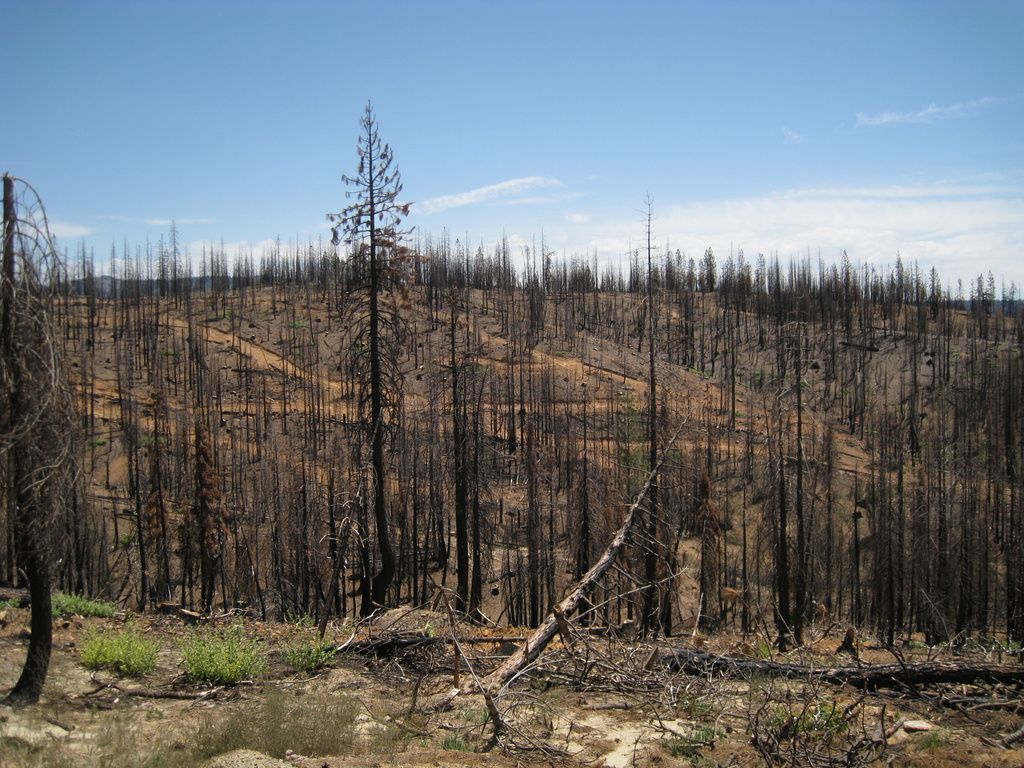 Just a few markings!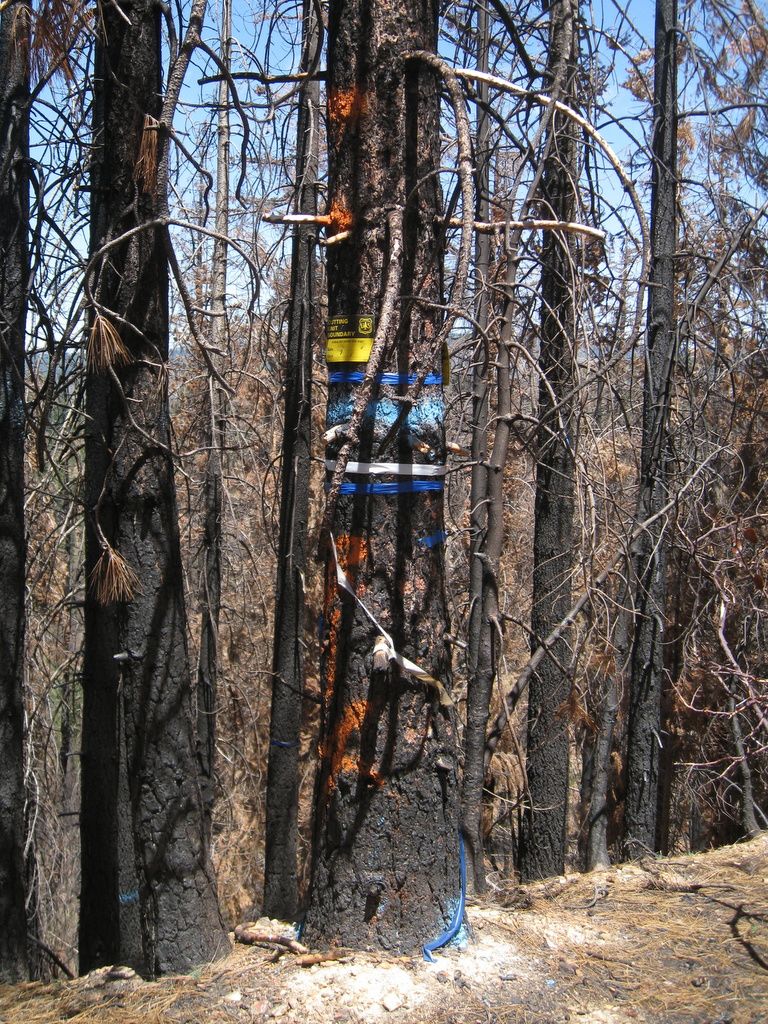 Duncan Peak and Little Bald Mountain - a hopscotch of burn and green between here and there.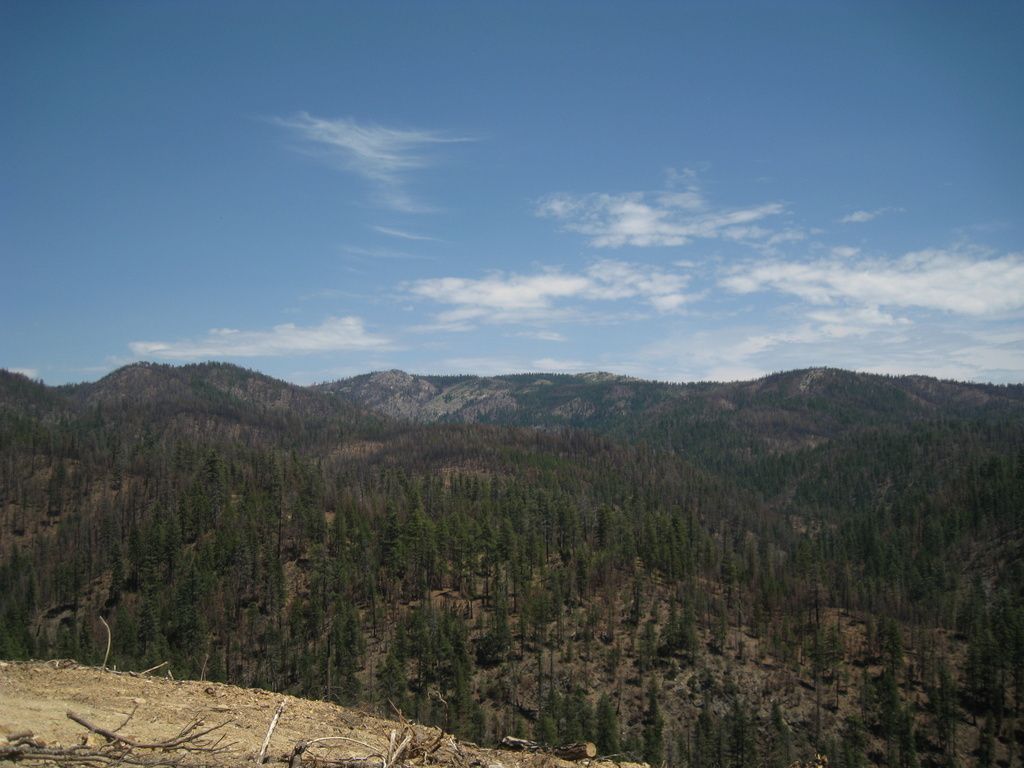 Screwauger Canyon - you can actually see it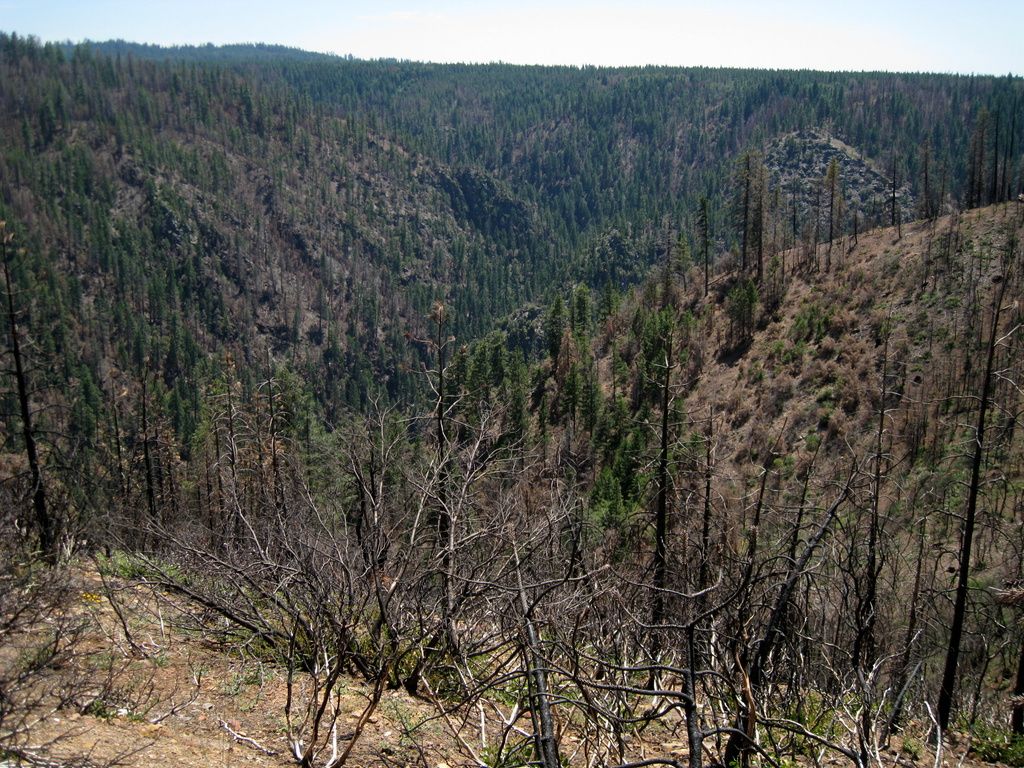 You'd think someone could spare some change for a new sign. No, it was not burned.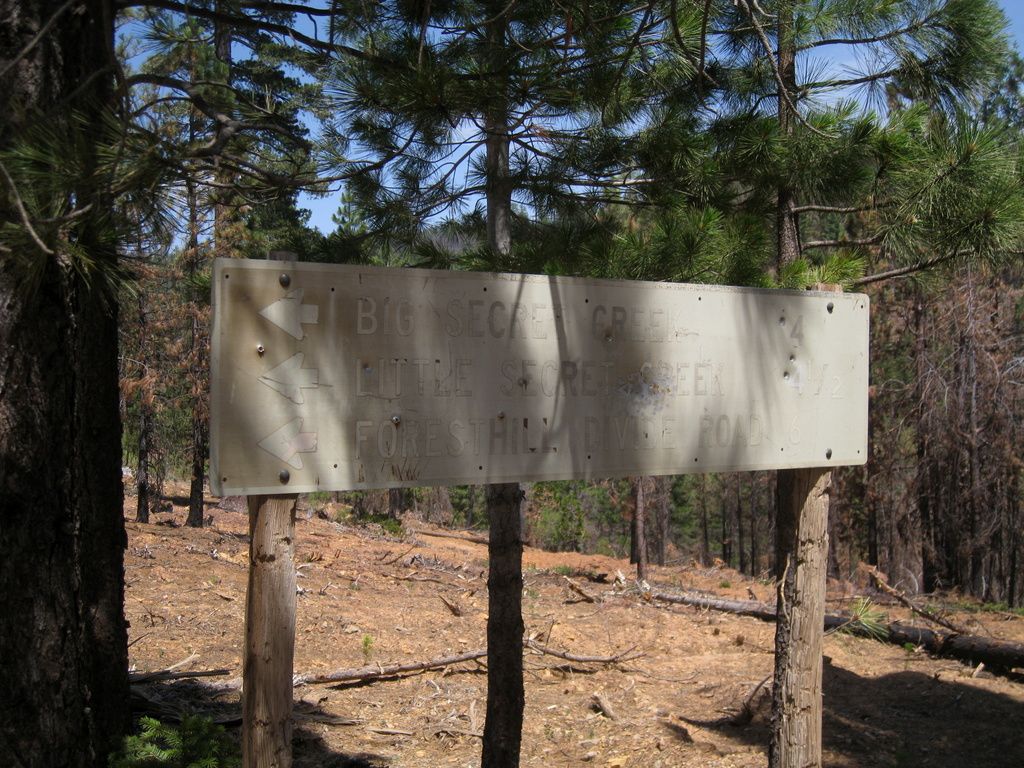 Odd old sign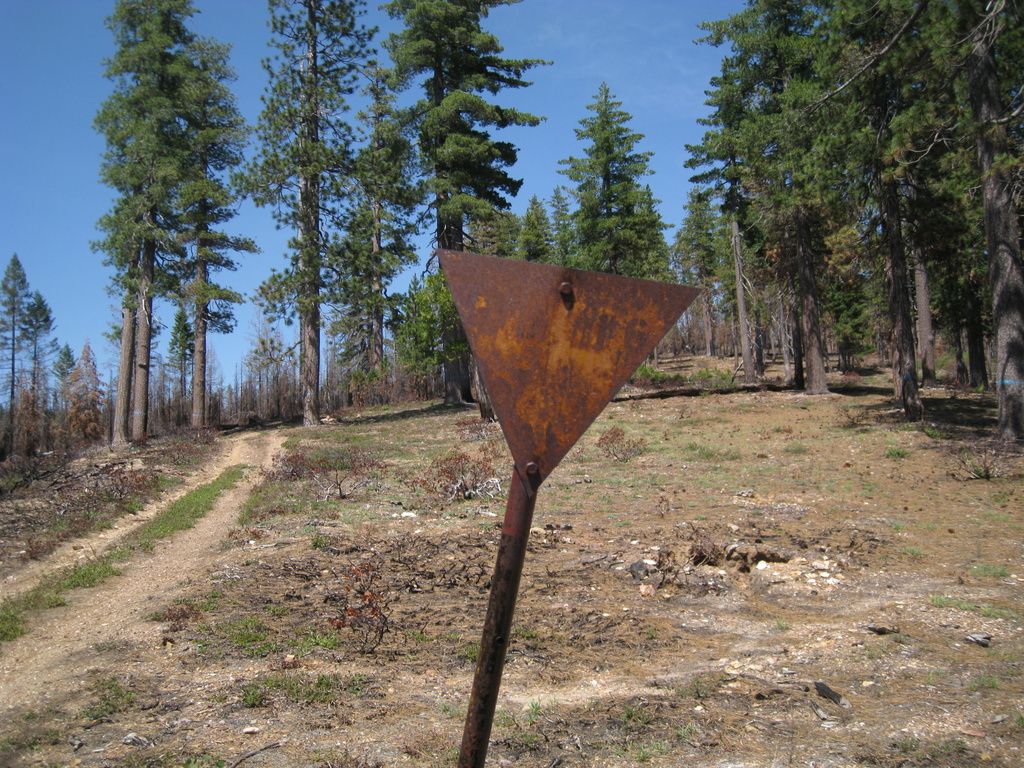 Deep green in Antoine Canyon
A pleasant little spot on Antoine Creek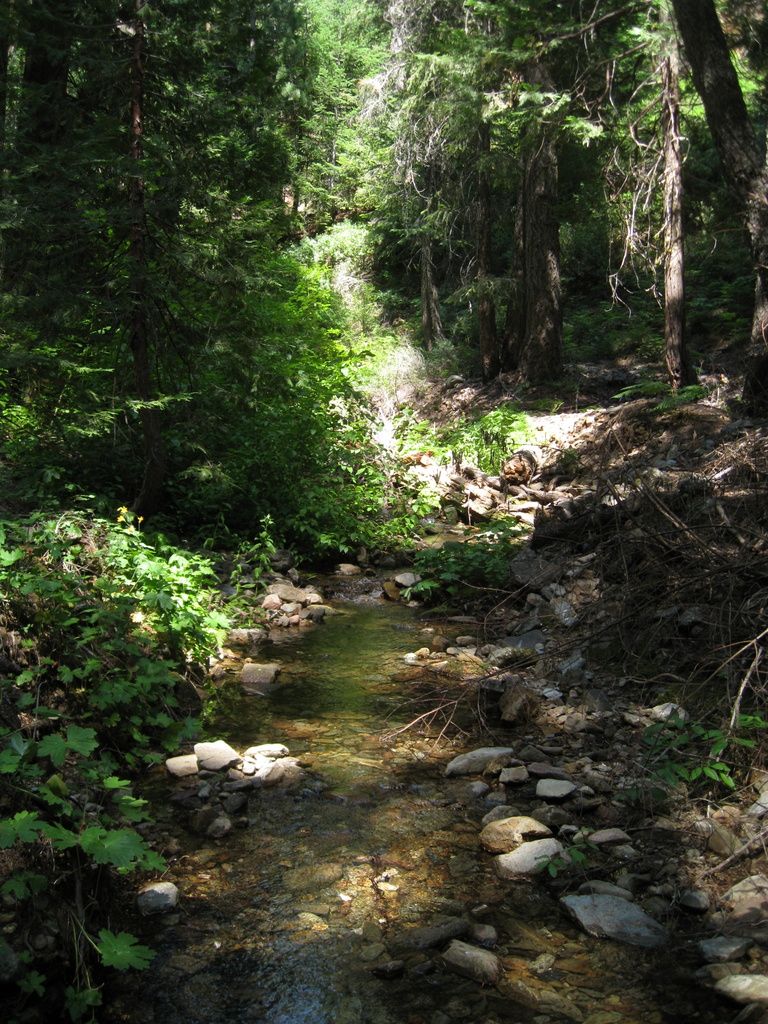 Old shovel - and it's not dug into the ground.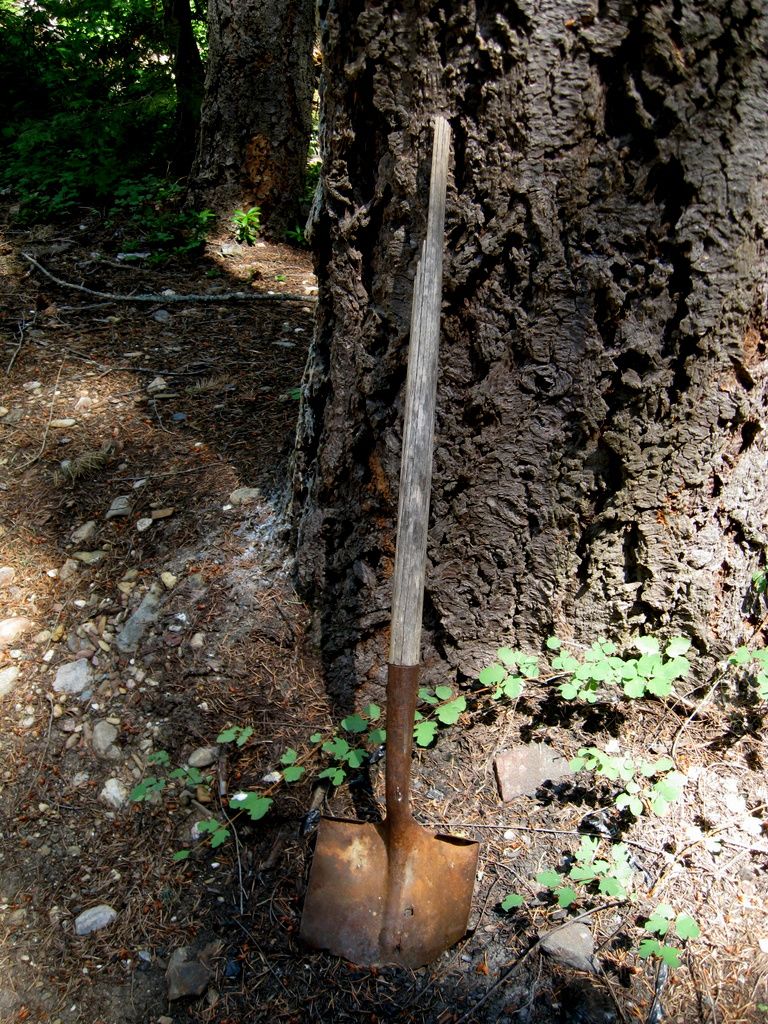 Looking towards Foresthill Road at Ford Point, with Monumental Ridge, Black Mountain, Lawton and Sawtooth Ridge visible.