GrizzlyGuy and I linked up at Little Truckee Summit and set out for a trip over to Yuba Pass via Treasure Mountain. He's been there before, I haven't.
First signs of many are at the corner of the 5 and 15 roads.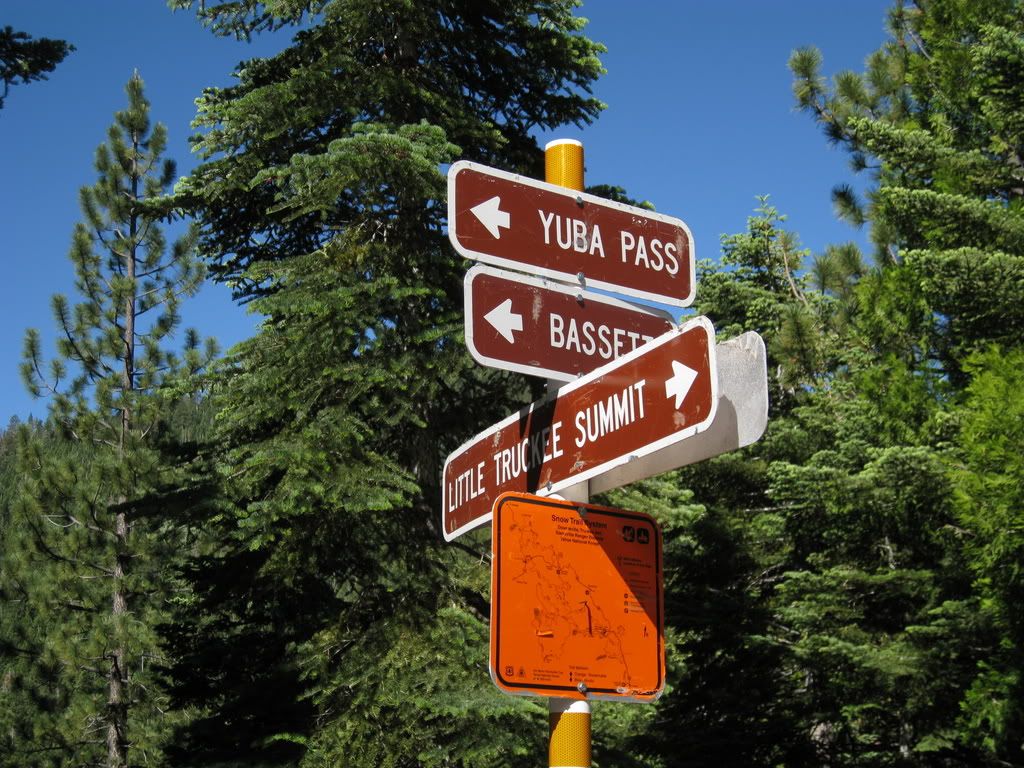 GrizzlyGuy thinks maybe he aired up too much anticipating our road run. So we stop here something like 7 miles in and it turns out the sloppy handling is due to something else.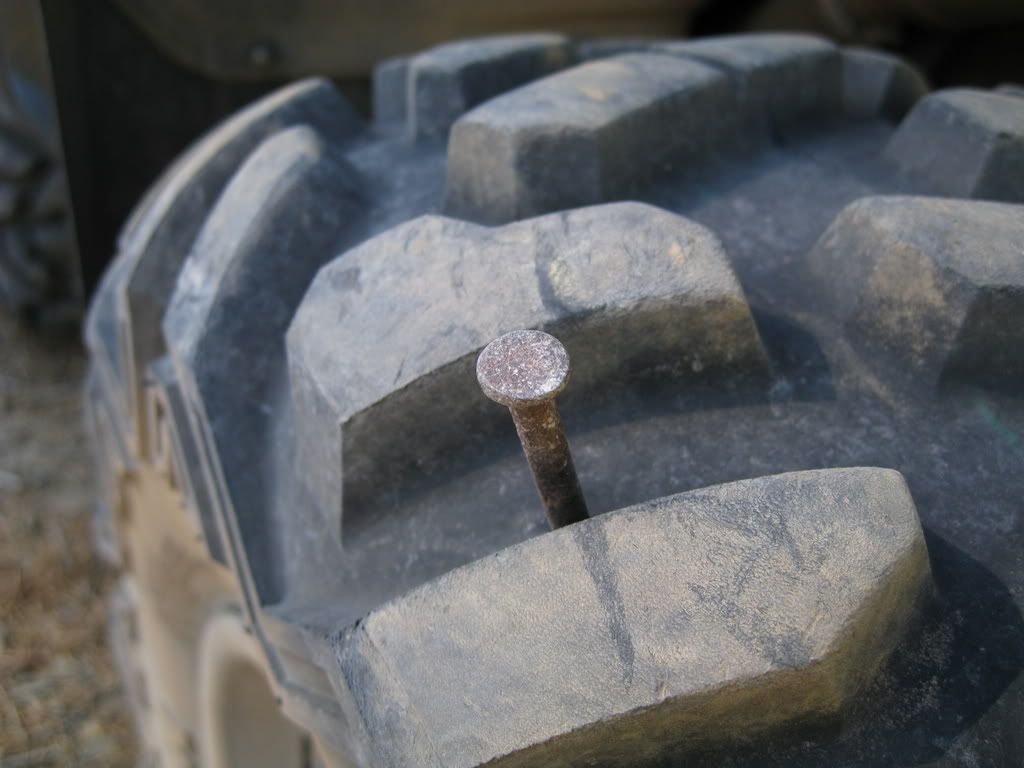 It was a big un!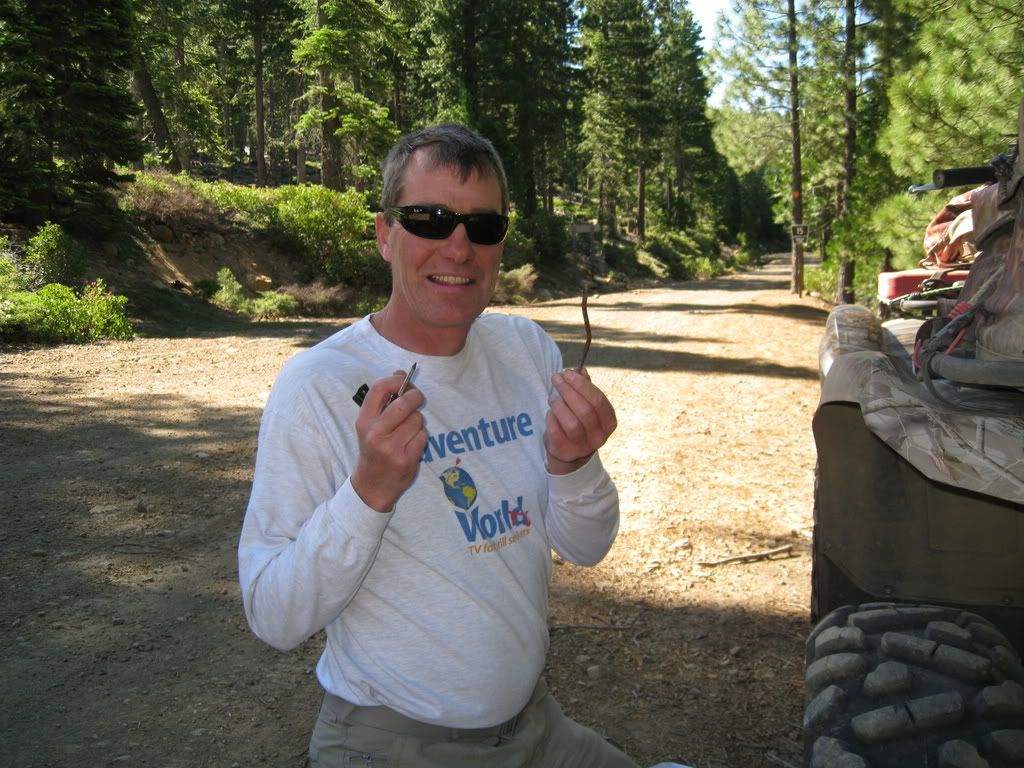 After a plug and some airing up (and down too), we're on the roll again....
Sign Sign everywhere a sign
Blocking out the scenery breaking my mind
Do this, don't do that, can't you read the sign
Off we go
Climbing up we get a view over to the south of the mountains near the Bowman Lake area.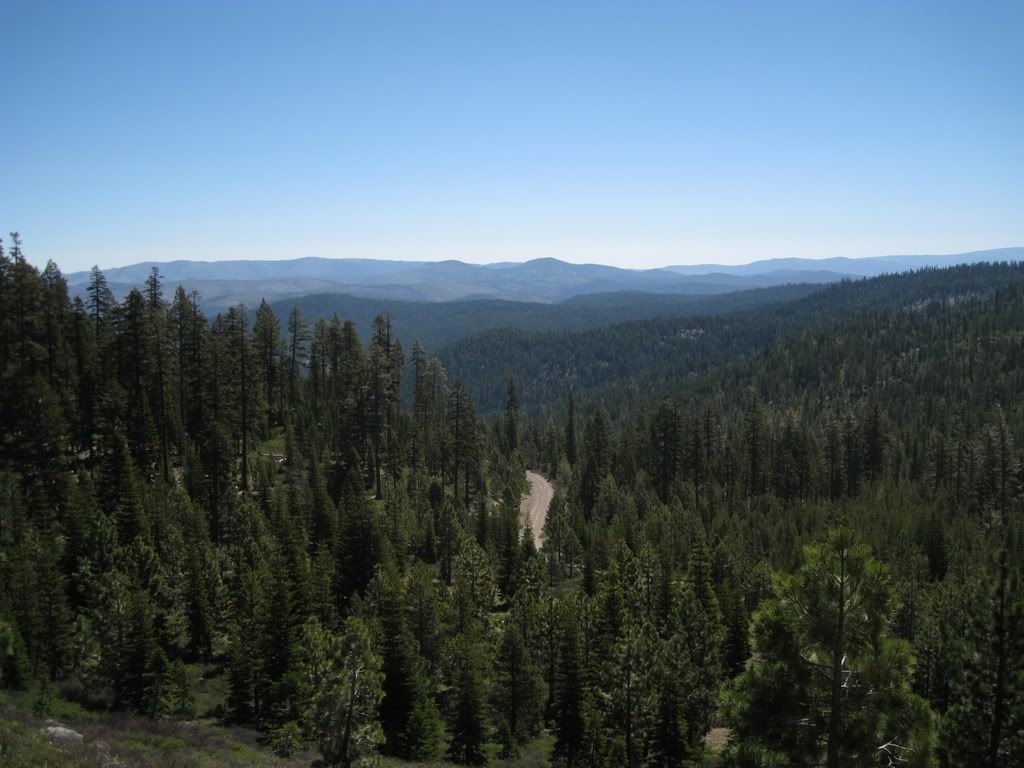 The forest over here is very health.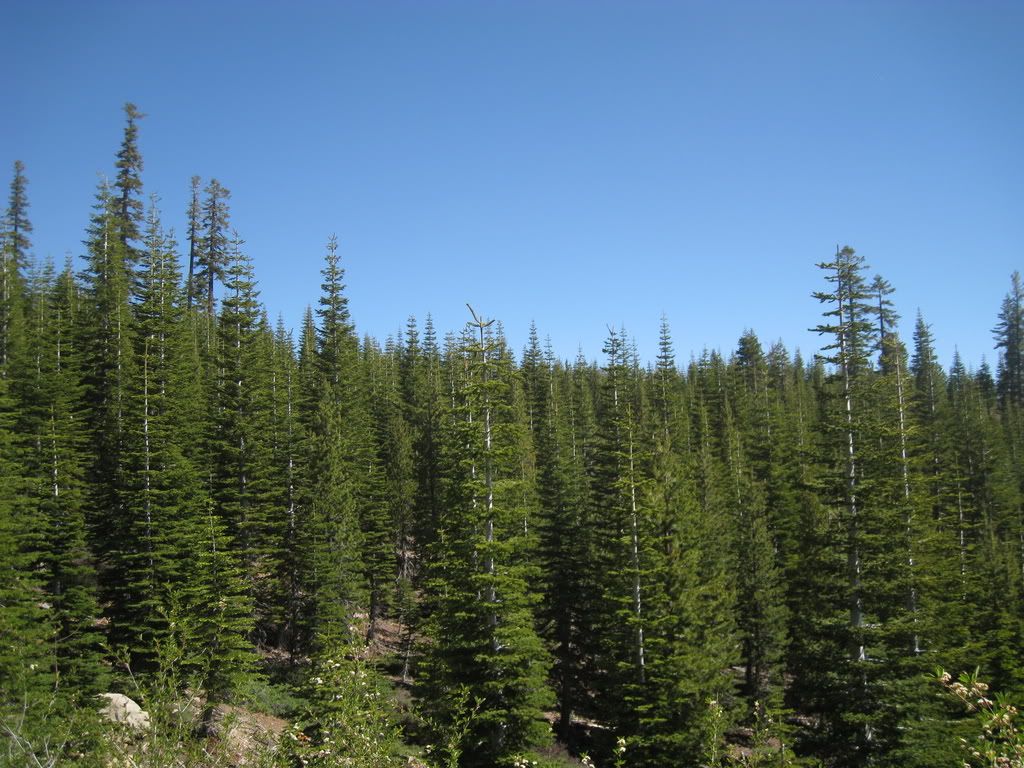 We come to a spot where the winter sports routes diverge. We take the snowmobile route to the left which goes up, and which turns out to be a hoot.
Typical of this area - really nice riding.
More signs at the end of the winter routes, at an old corral. The USFS has chased most of the remaining livestock operations out.
More signs...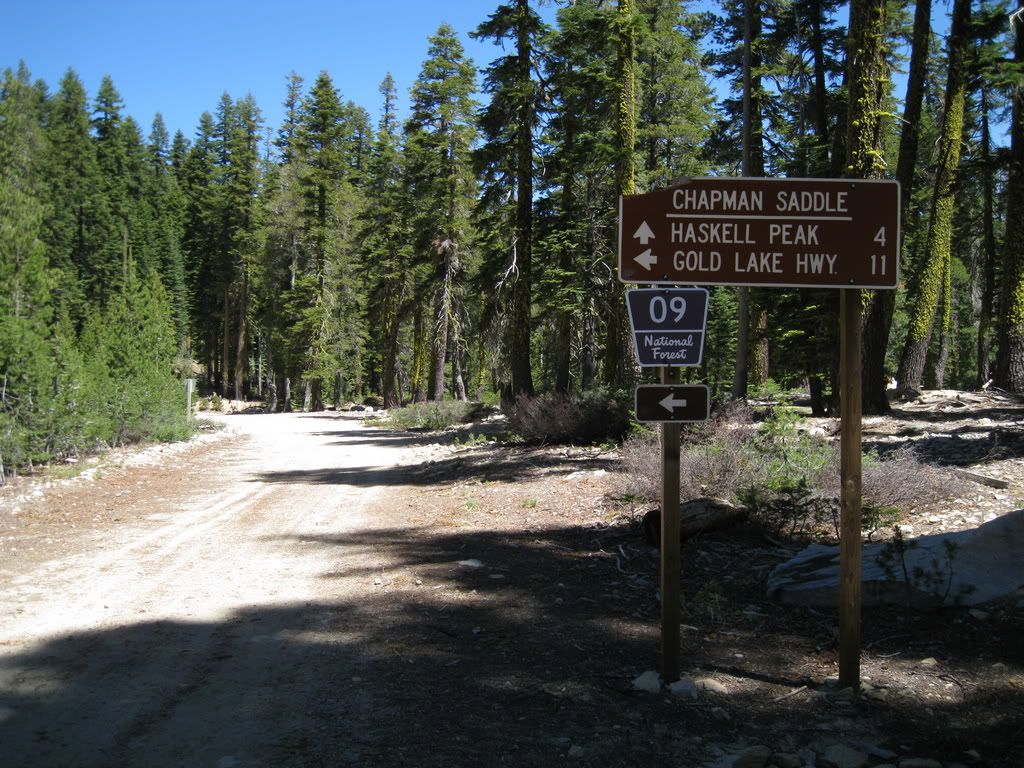 More views, though sometimes through the trees.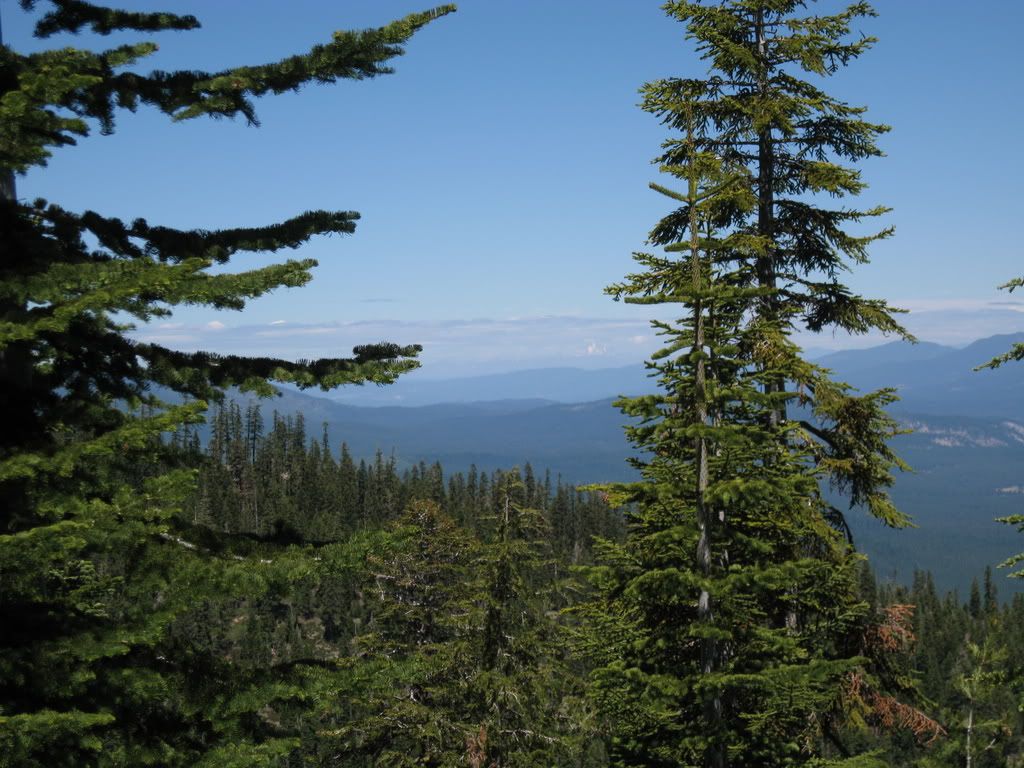 We're riding on the edge of a ridge towards Mills Peak. I liked this little hollow for the really big old trees at the edge.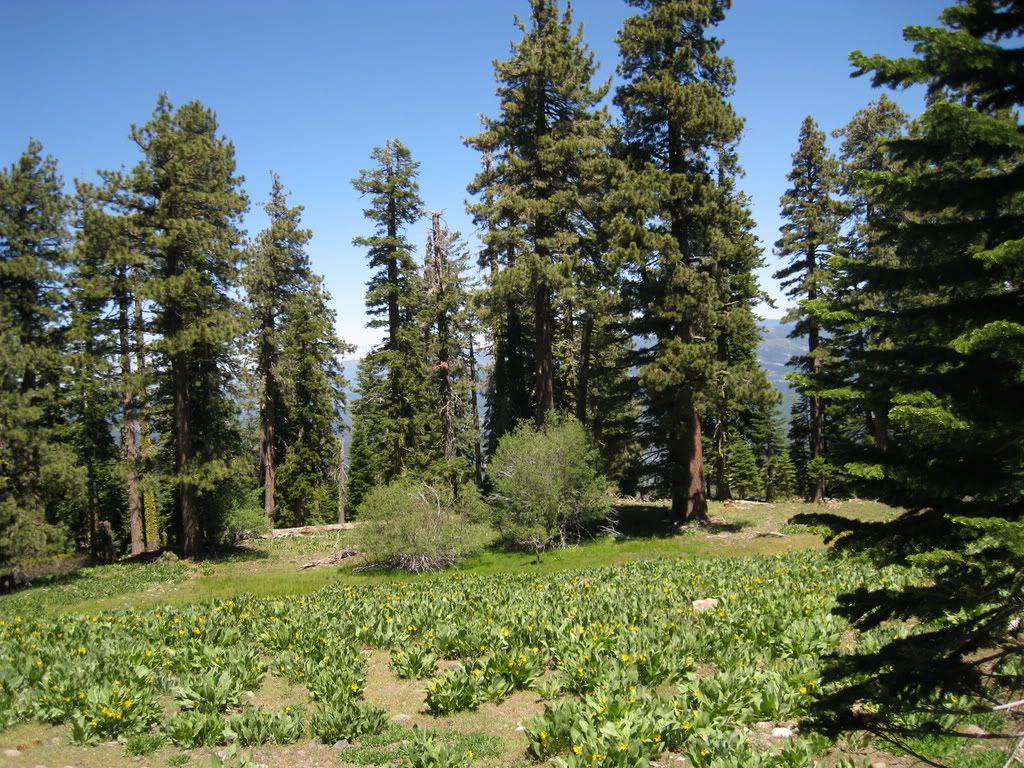 Here's a trail that actually says we're allowed!
It leads up to the Kelly Cabins (GG might disagree with me, but this is what the TNF Visitor Map calls them.)
They're pretty shot - here's half of the second floor down on the first. I was struck with the concept of what tales these cabins could tell, having once been some pretty awesome hand-built log cabins.
Eventually we end up at Mills Peak. As you approach the peak, there is a sheer cliff (which GG was eyeballing as a hang glider launch).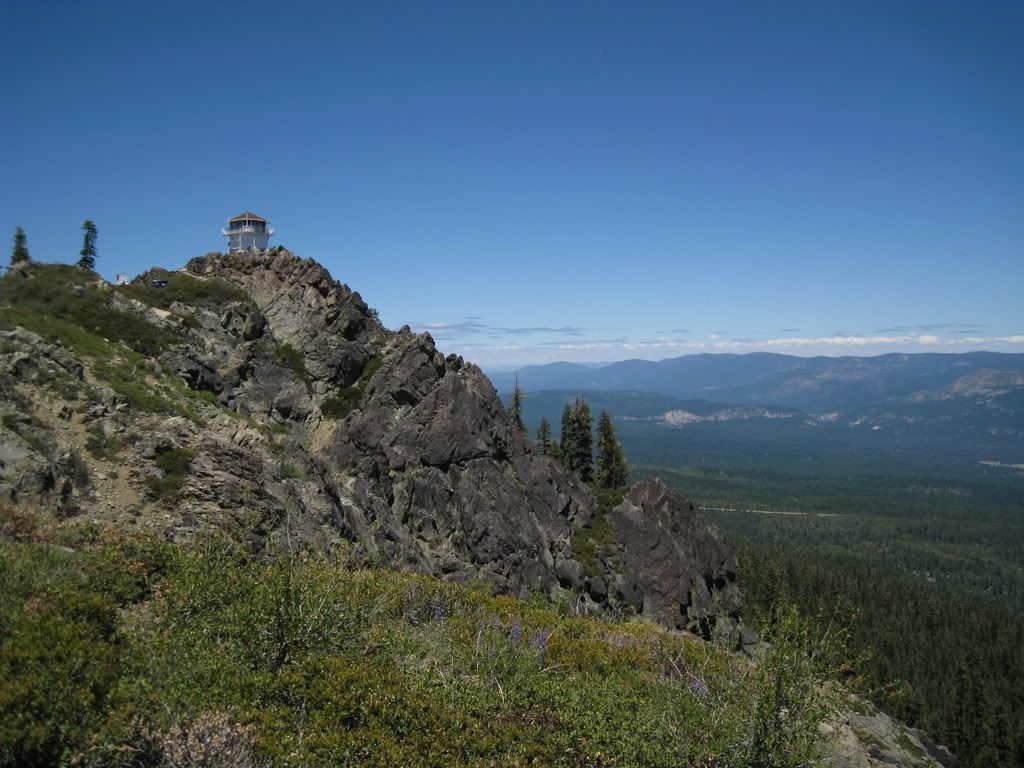 The peak has a beautiful view of the Mohawk Valley.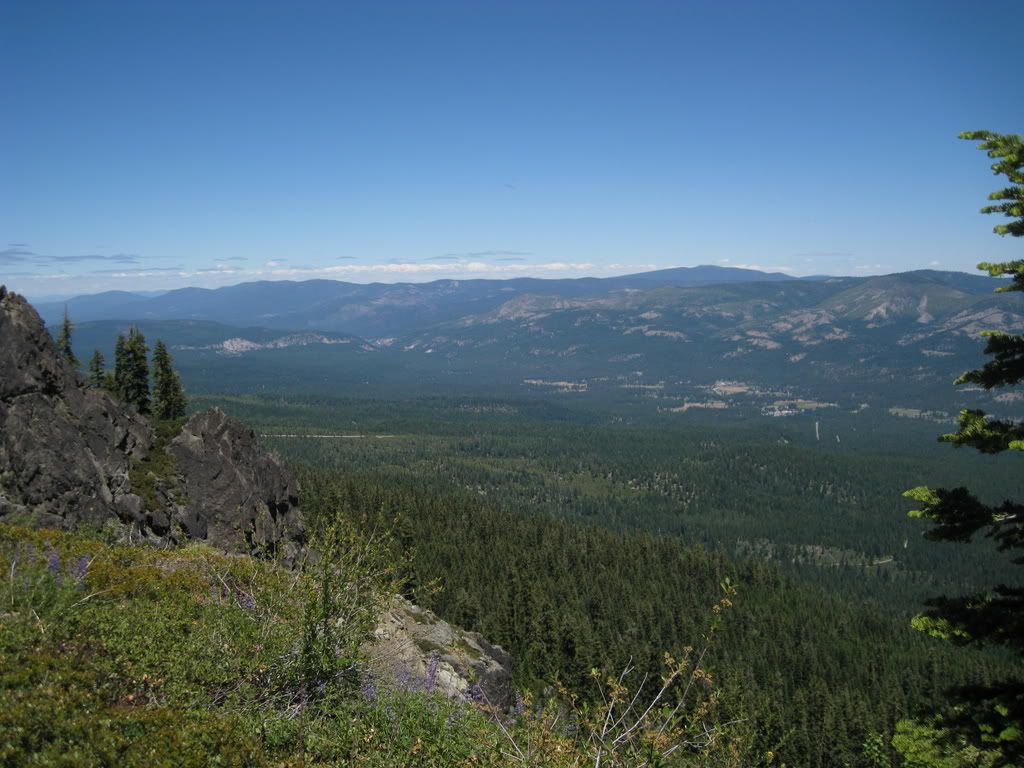 You can see Lassen - on a clear day this must be spectacular.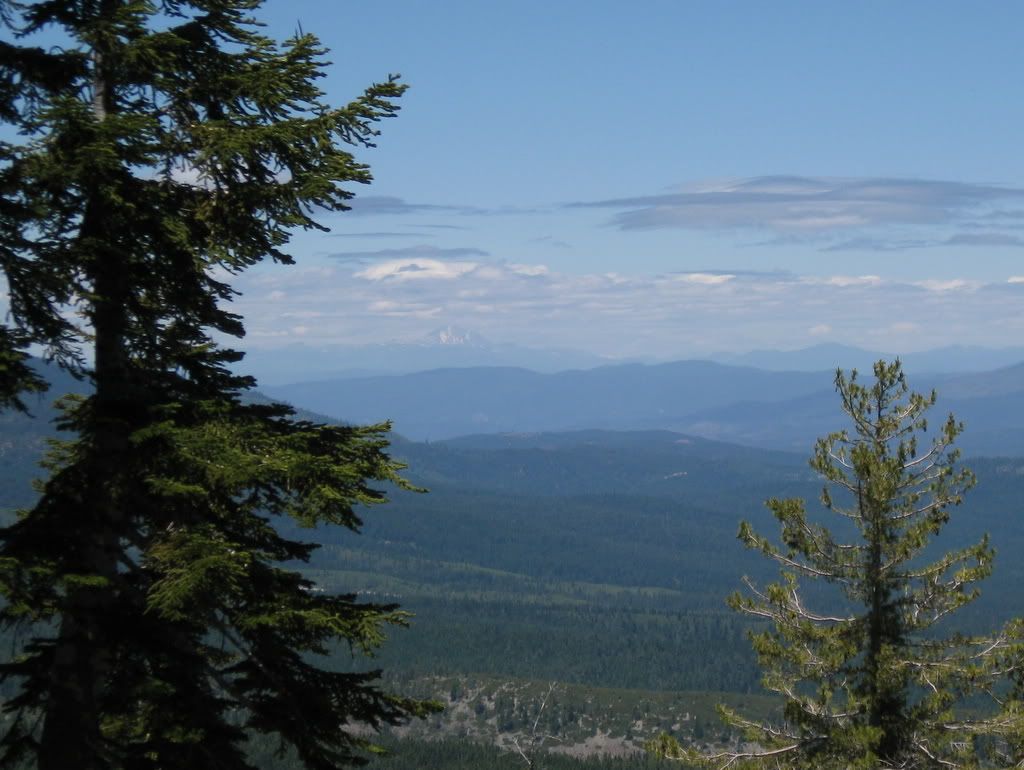 A view to Gold Lake.
And the lookout pictured from the western summit.
The Sierra Buttes are close by.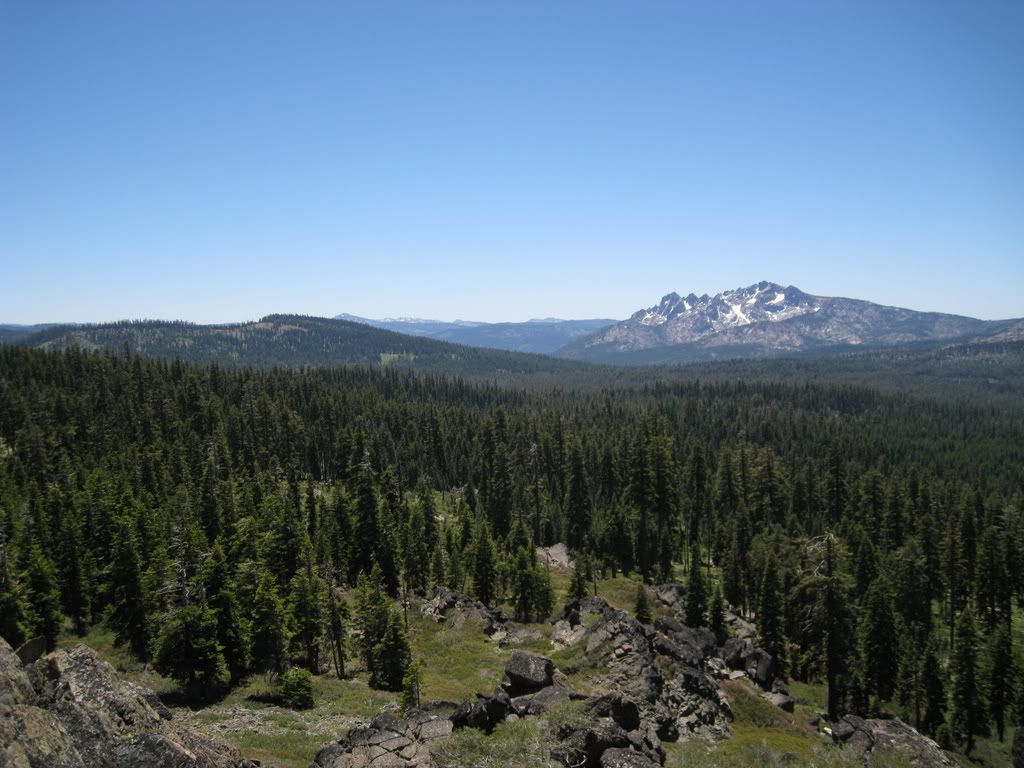 Over towards the Sierra Valley, Beckwourth Peak stands out, looking like the volcano that it is. Portola and Highway 70 are to the left of Beckwourth.
The roads are just so cool over here - I think it's going to be my new favorite area, even though it's an hour longer to get to.
What a road!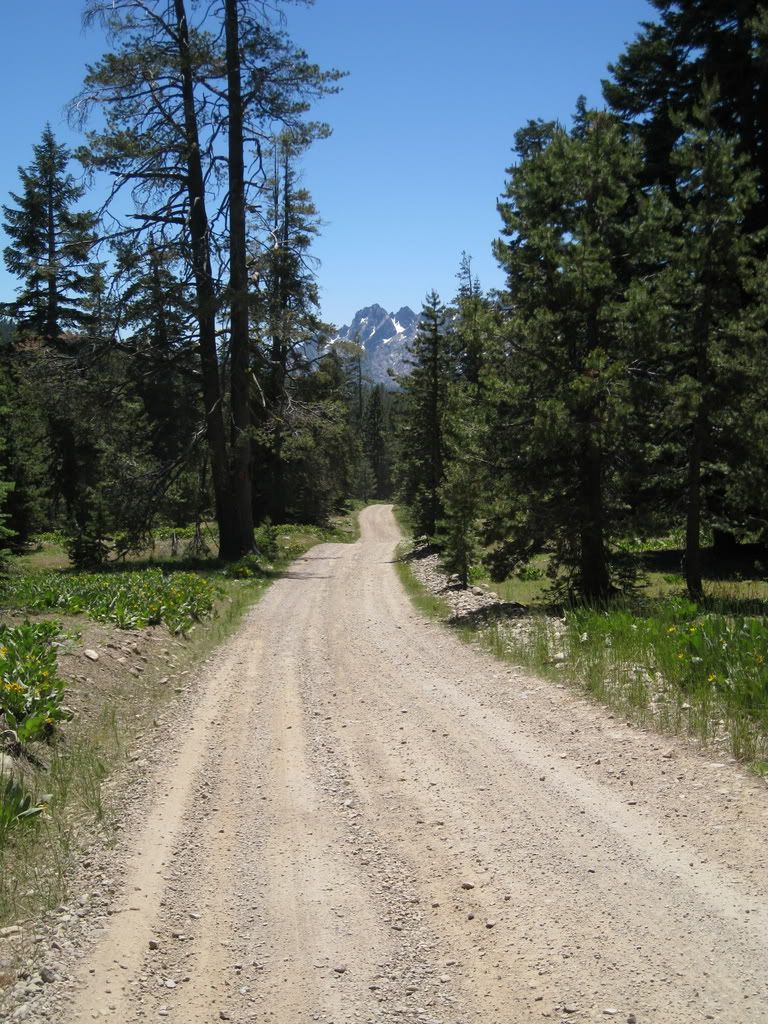 Sign, sign, everywhere a sign....
A side trip to Coburn Lake - what a nice little spot. If you've ever driven on Highway 89 through the Sierra Valley, you cross Berry Creek - this is the source.
We decided to follow a road with a lot of promise for going through from there, but were rewarded with a dead end after 100 - yes, GG counted them - waterbars. So, 200 waterbars for nuthin' except a slight view of Maiden Valley and this log clogged pond.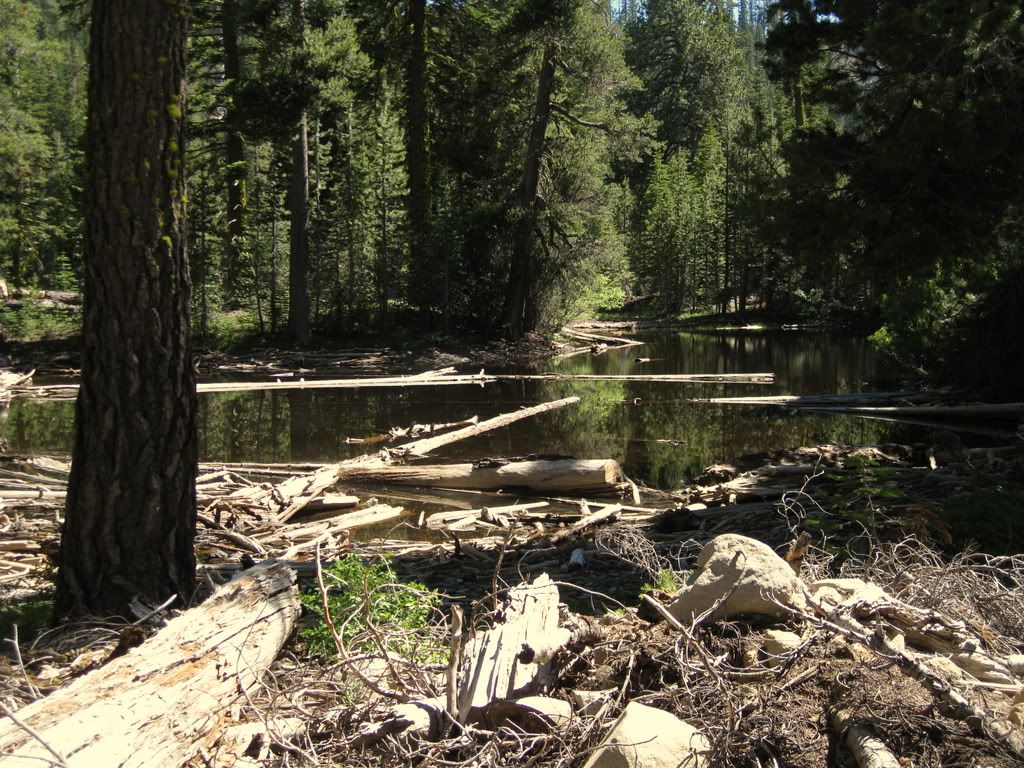 On the way back, there are a couple of Aspen groves.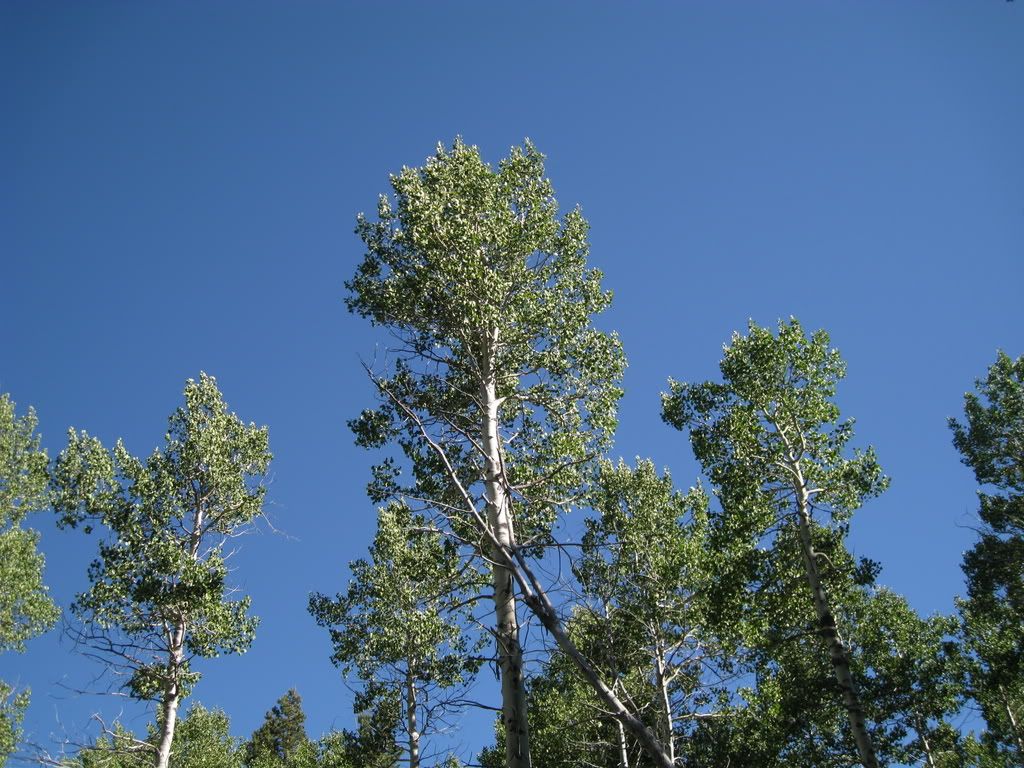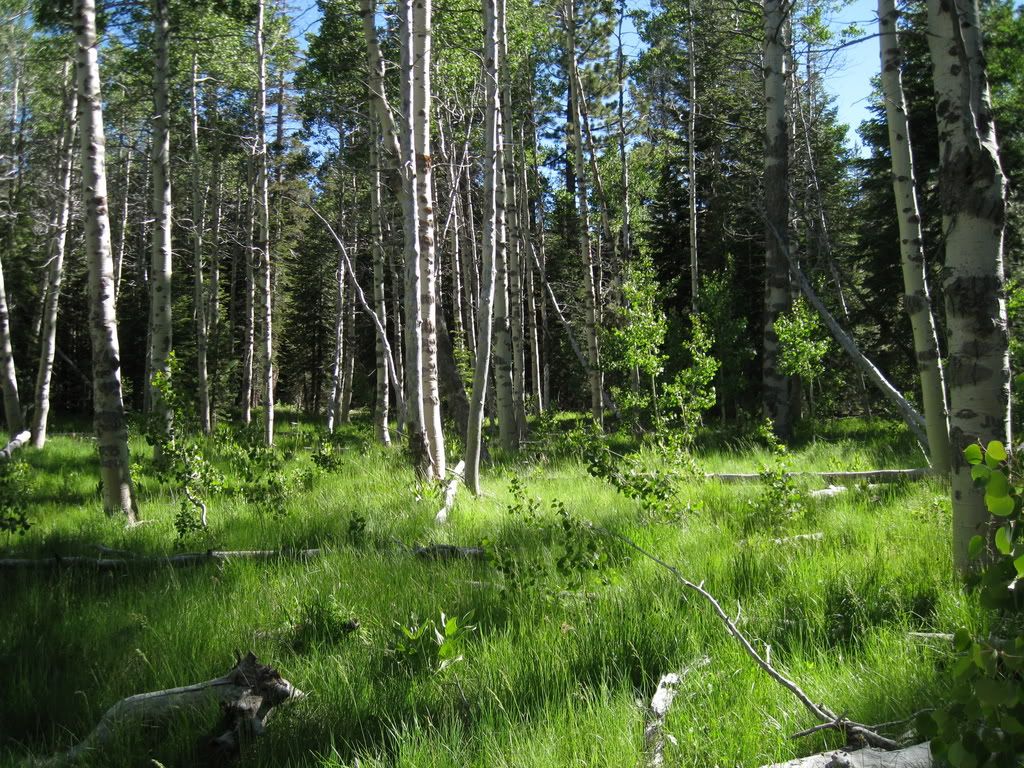 And the final tally:
Great area, loads of stuff to explore, many junctions and views all over. Can't wait to go back! (And I double checked to see if my flat kit is in good shape when I got back home, it was. So GG, we would have had more patches and glue if you needed them....)