Went to Friday's Miyagi ride, here are a few pictures. I'm sure there will be more - I hope Jack puts some up of the ride down Fordyce. I don't have skid plates etc. so at the first big downward pitch I was done on that trail!
The guys headed down - and it was fun to have an SLR instead of my usual snappy camera. I may get addicted to the better picture quality.
Ken leads the pack down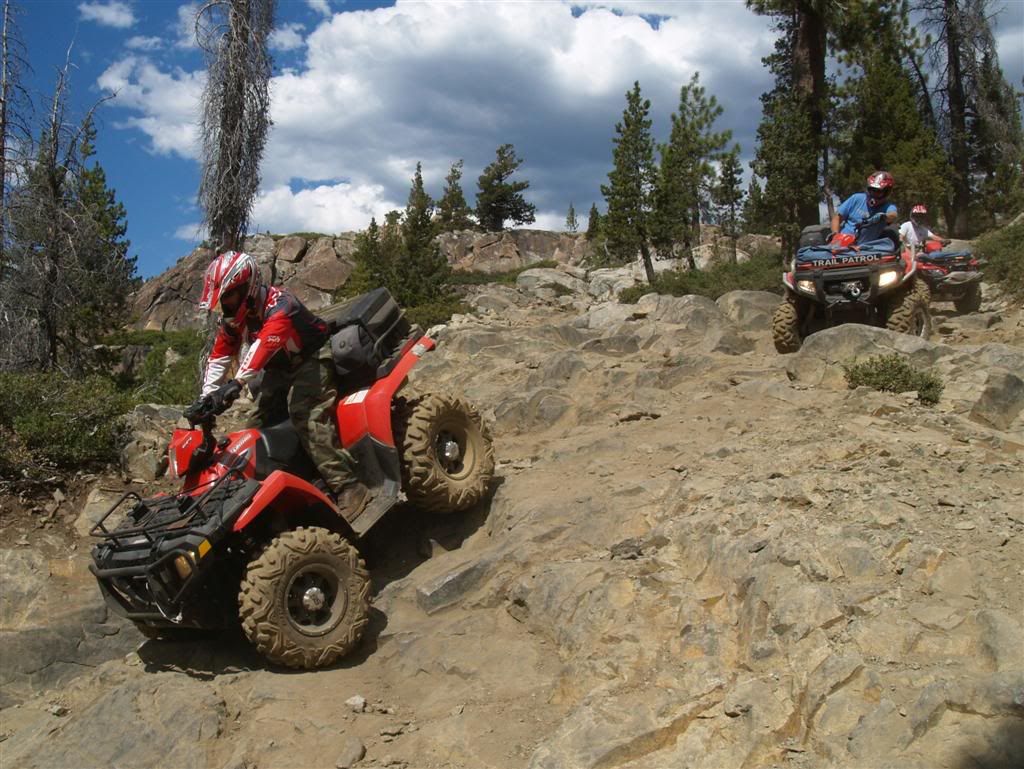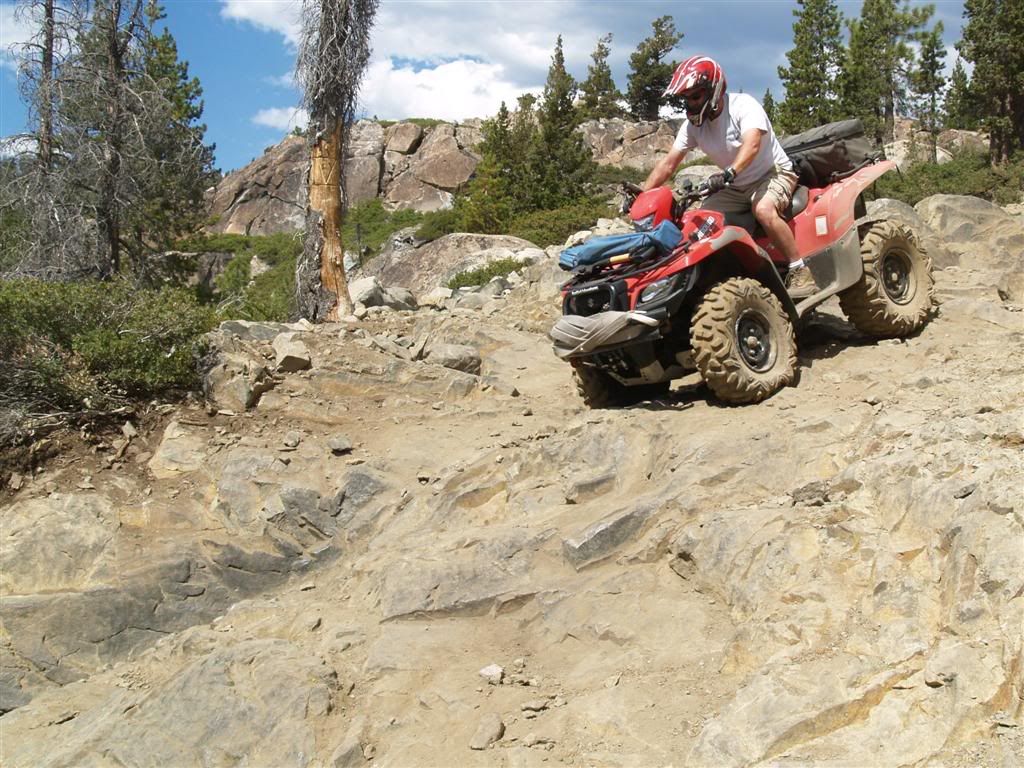 RobG and I headed up to White Rock Lake and crossed this water feature.
Arriving at White Rock Lake, we found the lake is sometimes lower - but this is a good reminder to Drown Your Campfire!
White Rock Lake is a very scenic site - another place with so many picture possibilities. The cloudy day brought out some great views.
Mt. Lola overlooks the lake.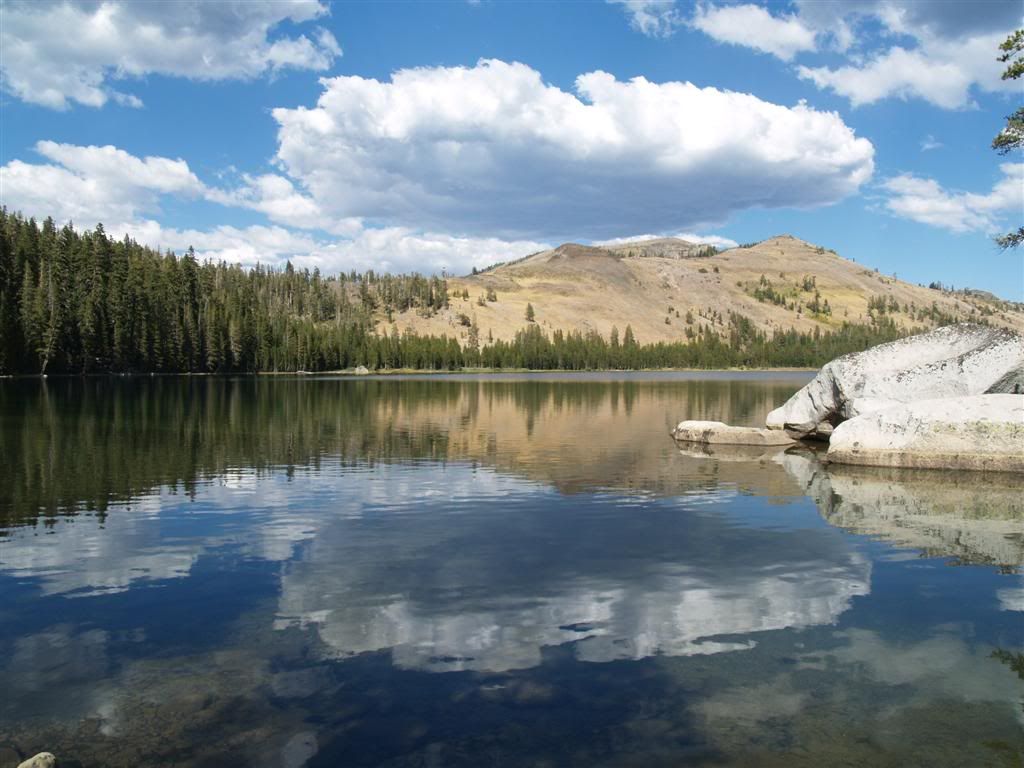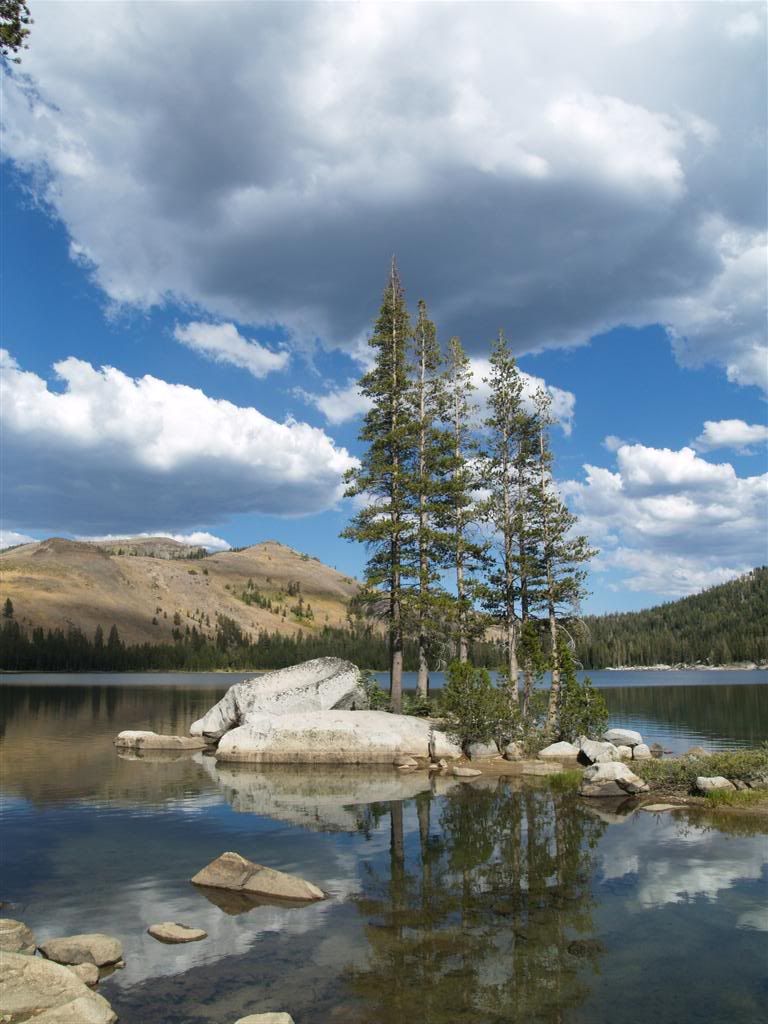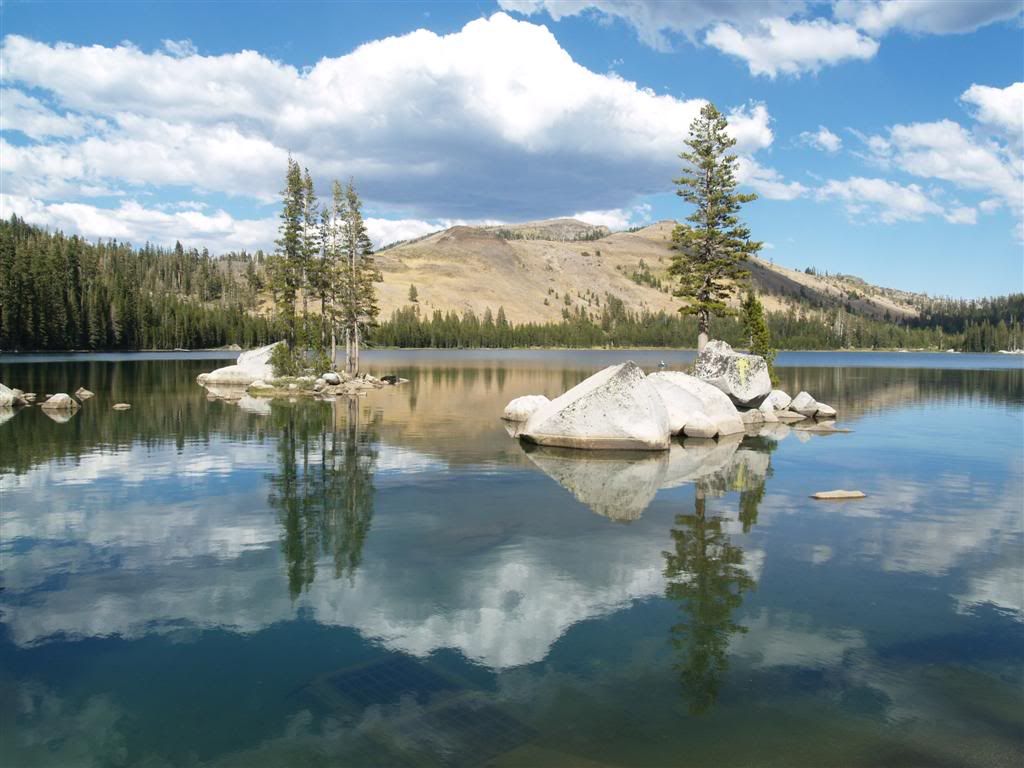 Rode back to Meadow Lake and spent some time chatting. I was pleased to meet Terry's brother Dave. I didn't know Terry but have enjoyed hearing the stories and seeing the pictures and videos with him in them. I lost my best friend about the same time at a similarly young age, so I can totally relate to the loss that Terry's friends and Dave had. It's neat to have this annual ride in his memory. I hope to be able to camp next year too.
Anyway, I departed the lake near sunset and snapped a few pix on the way out.