I had the opportunity to ride over on the Tahoe side of things. I decided to go to the Blackwood Canyon staging for a ride up to Barker Pass. I bet this place is pretty busy in the summer - lots of room.
It starts out fun, and just gets better as you climb the canyon up to the pass.
Barker Peak is the biggie here.
This trail feels up close and personal.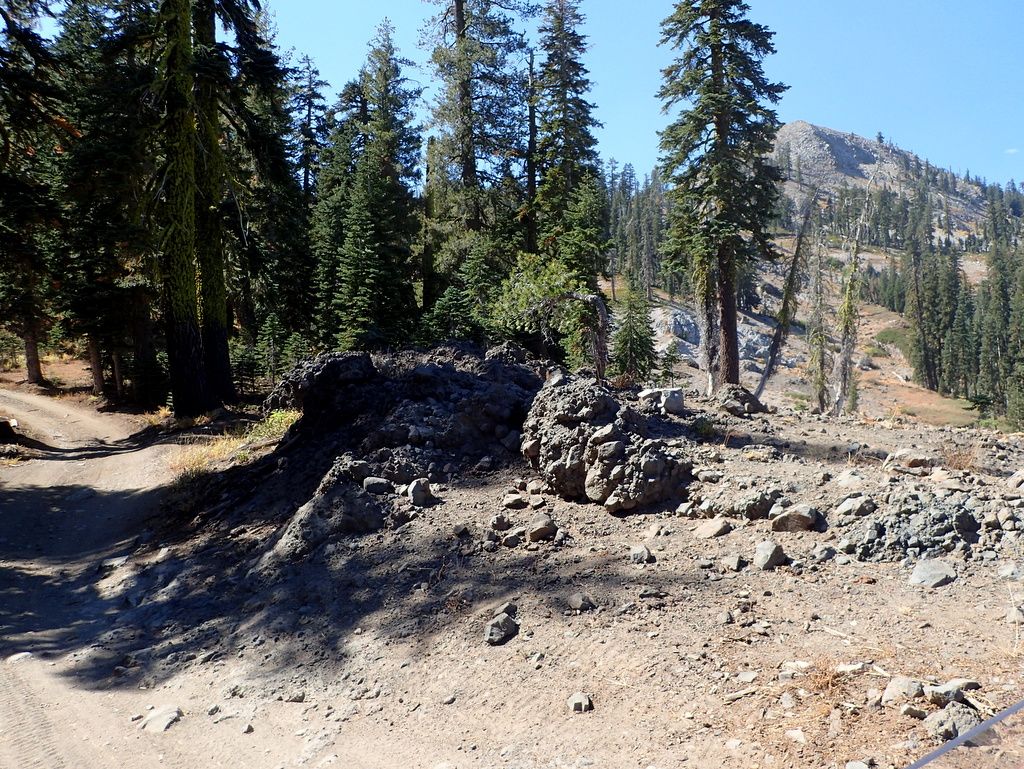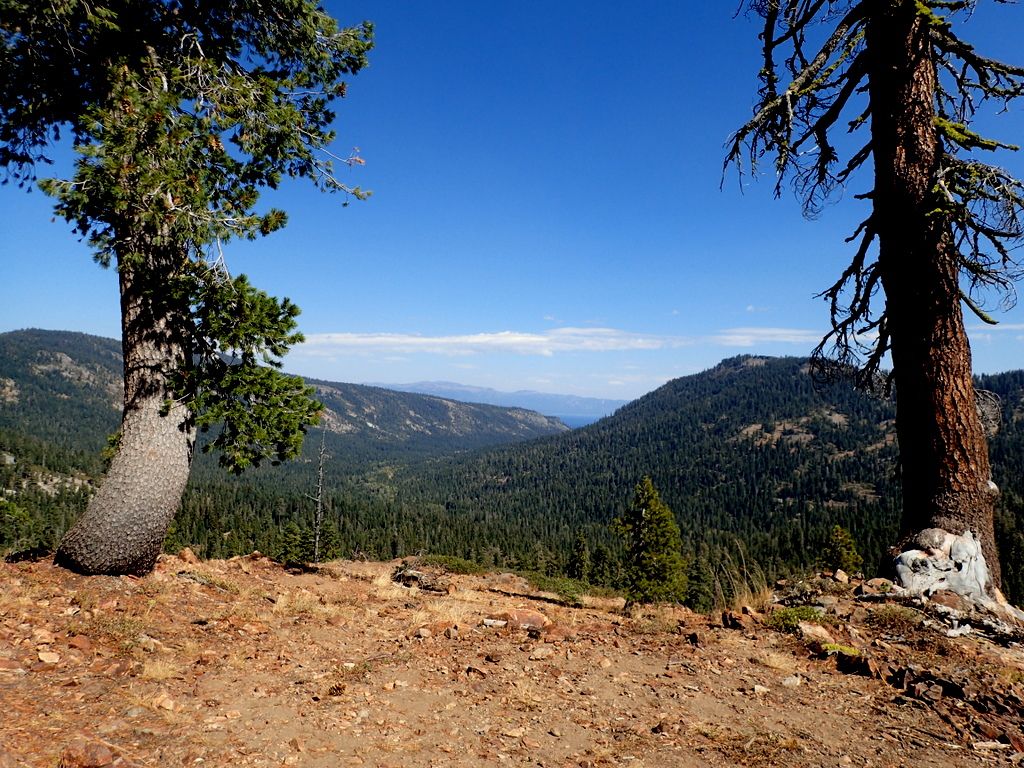 Until I got to this. It was a little much for me - I walked the line and saw the route, but being solo and not really trusting the Bighorn 2.0 tires, I declined it.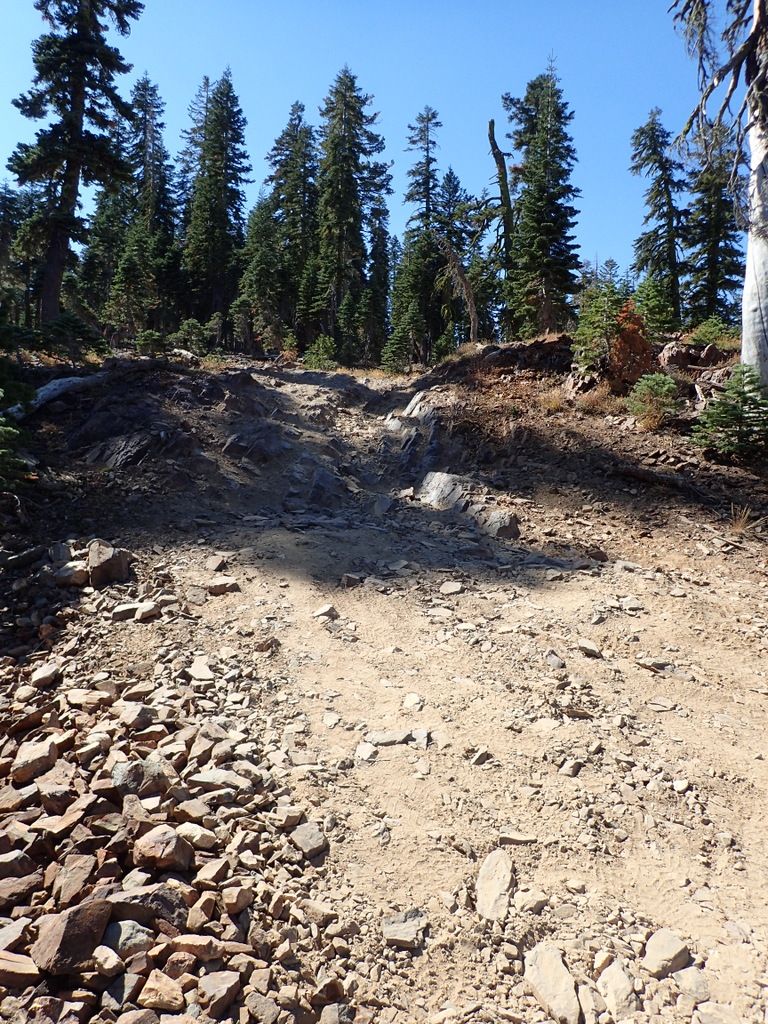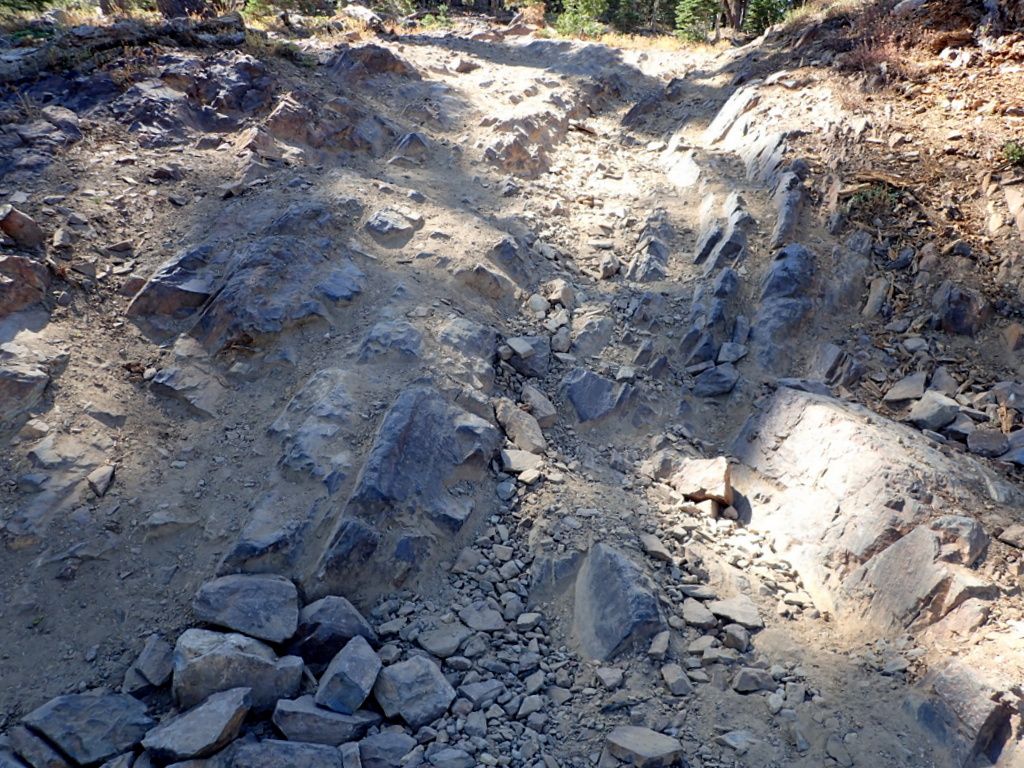 No matter, back down the trail for more fun, load up, and drive up the paved road to Barker Pass and unload there.
There are many views, and you can get down to the Rubicon from here. My objective was west, to get a view of the area I rode a few months ago out of French Meadows (Chipmunk Ridge up to Steamboat Mountain).
There are a lot of side roads to play on, most are trails and not roads. Kinda nice.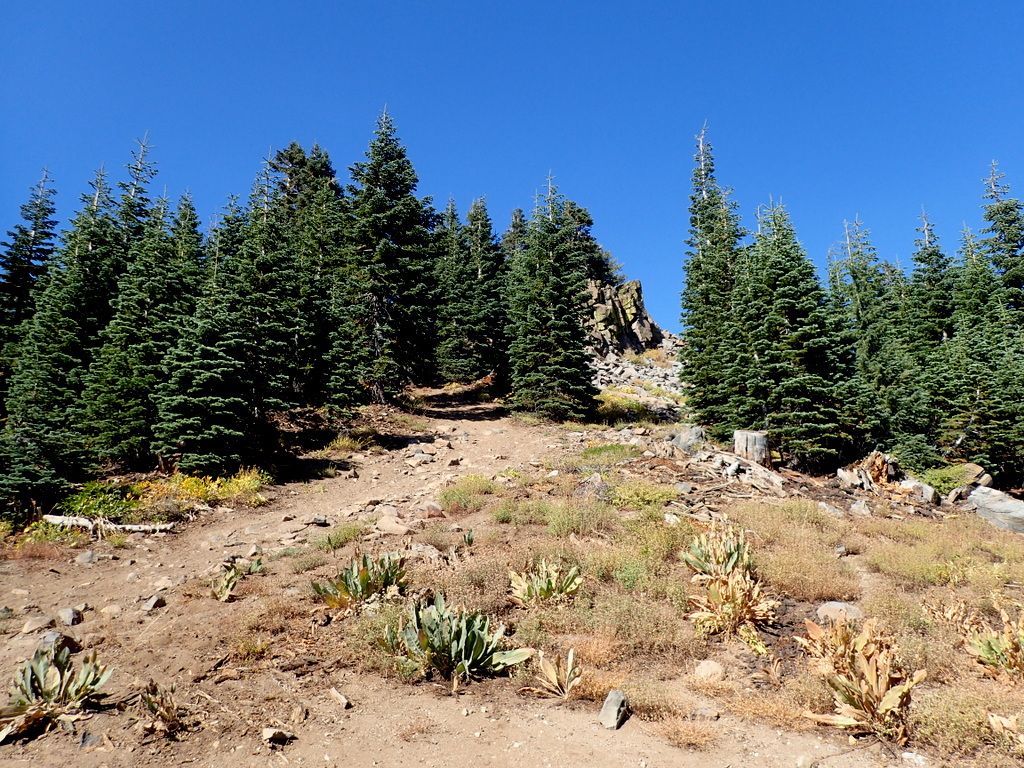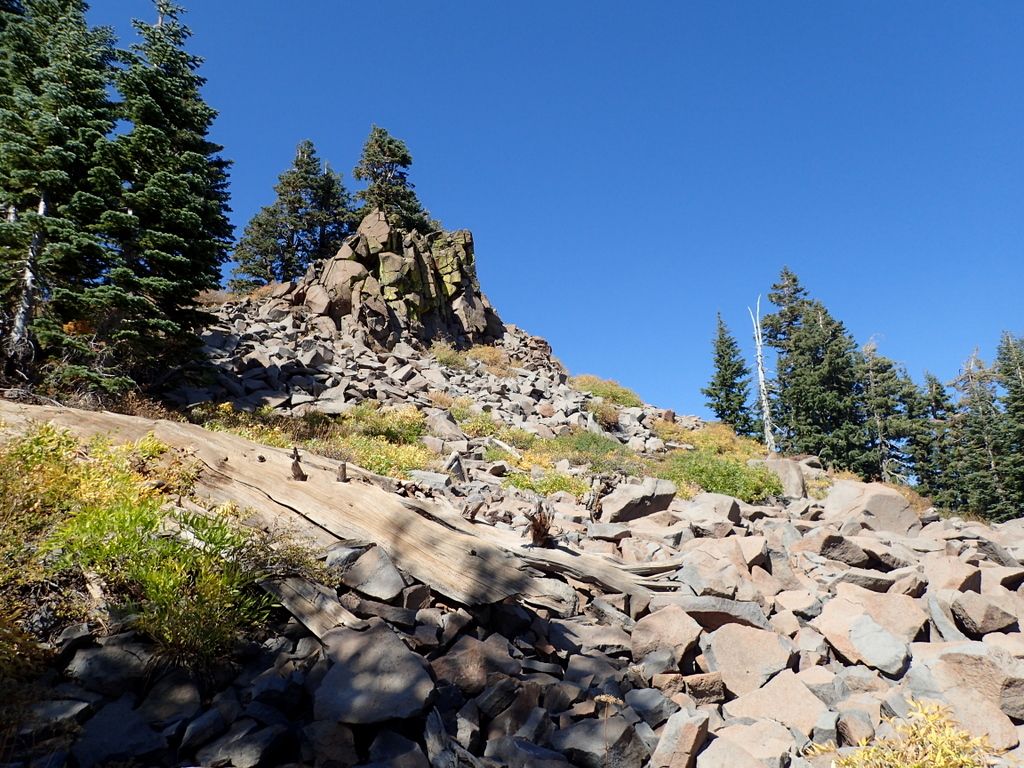 Back to heading west.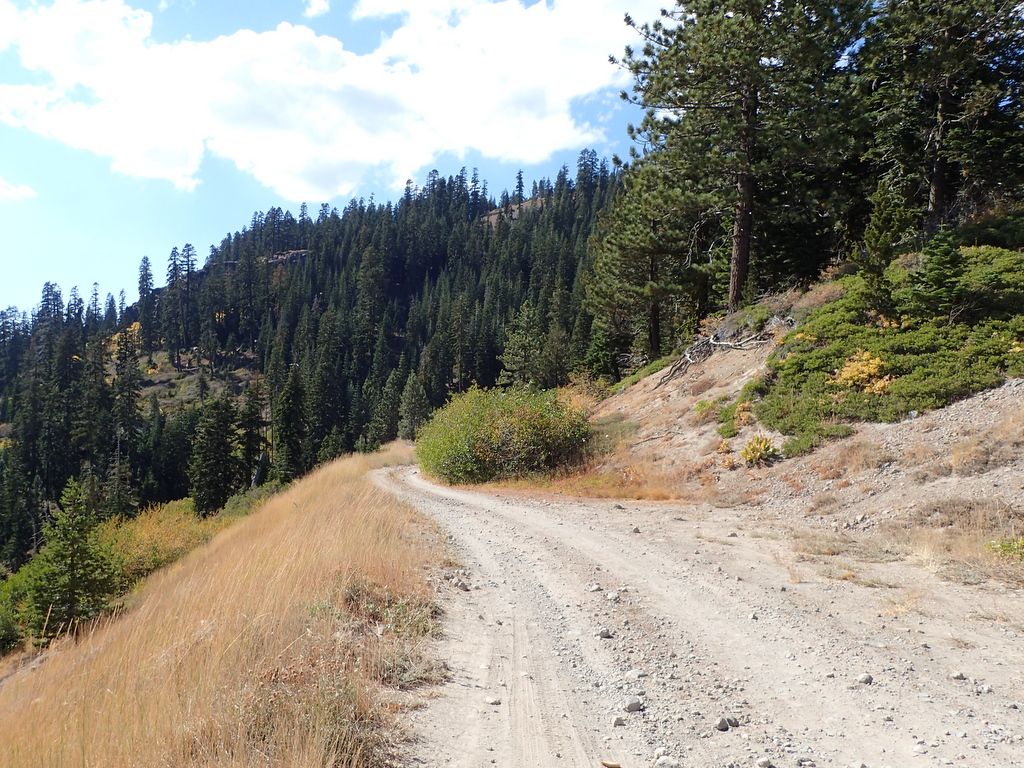 Views over to the Rubicon.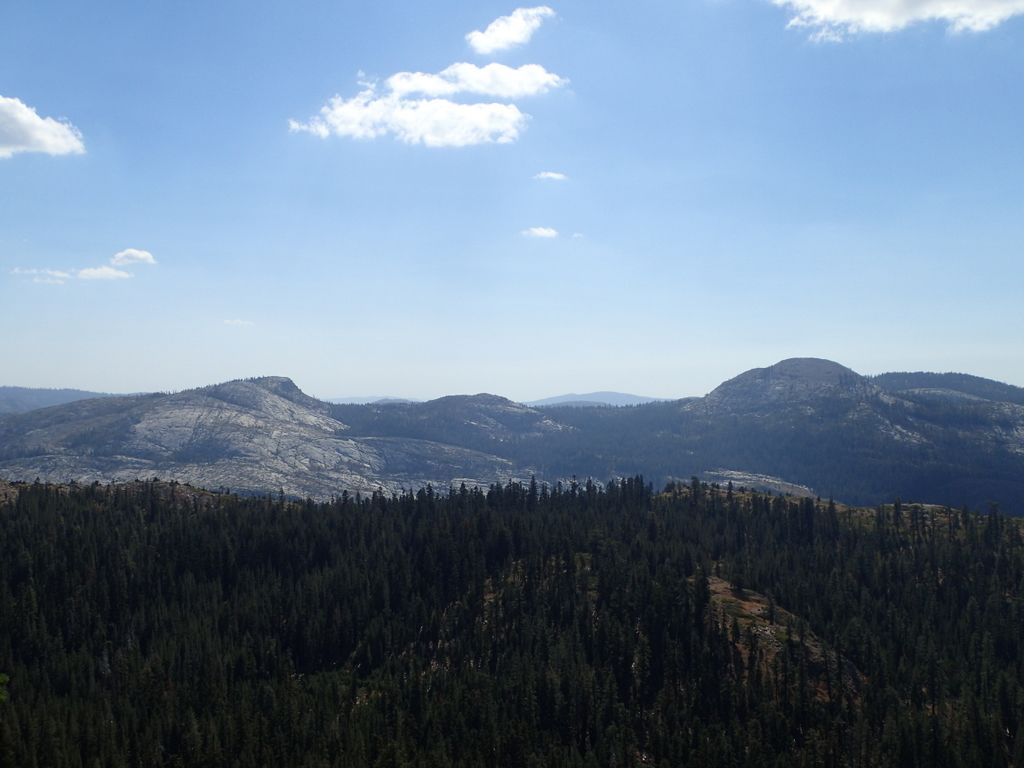 Looking west from the really wide 03 road towards the McKinstry/Bunker Hill area.
Then a turn up the ridge.
To a pretty spectacular view out into a cove towards the 5 Lakes Creek canyon.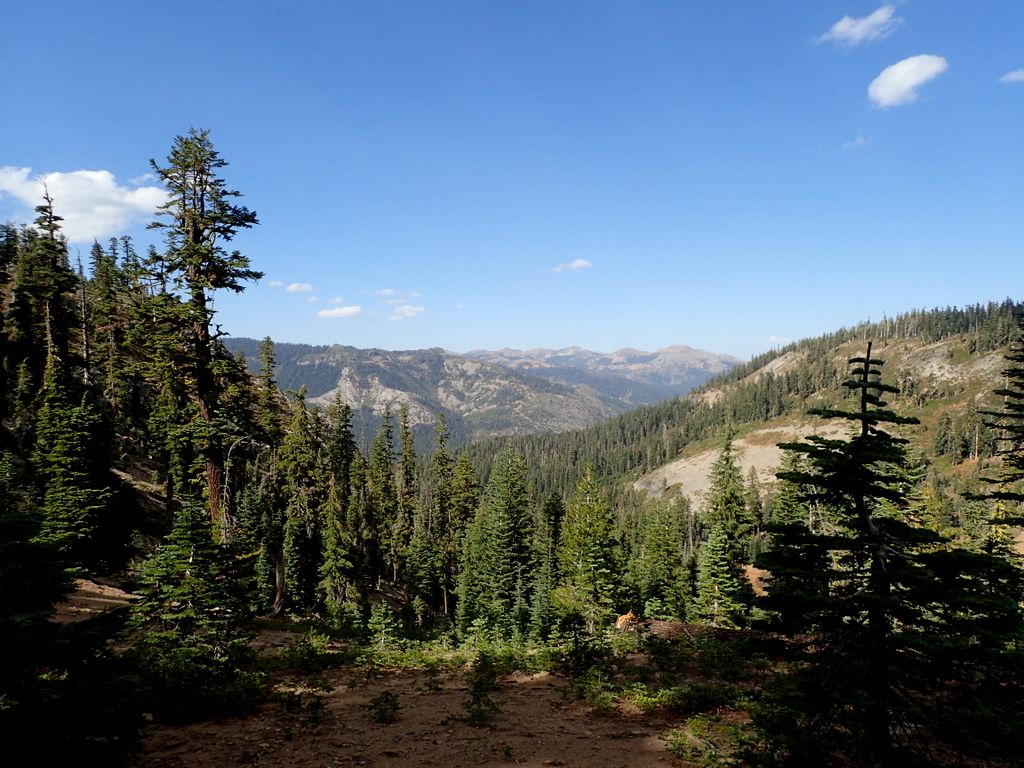 And a stroll down Christmas Tree Lane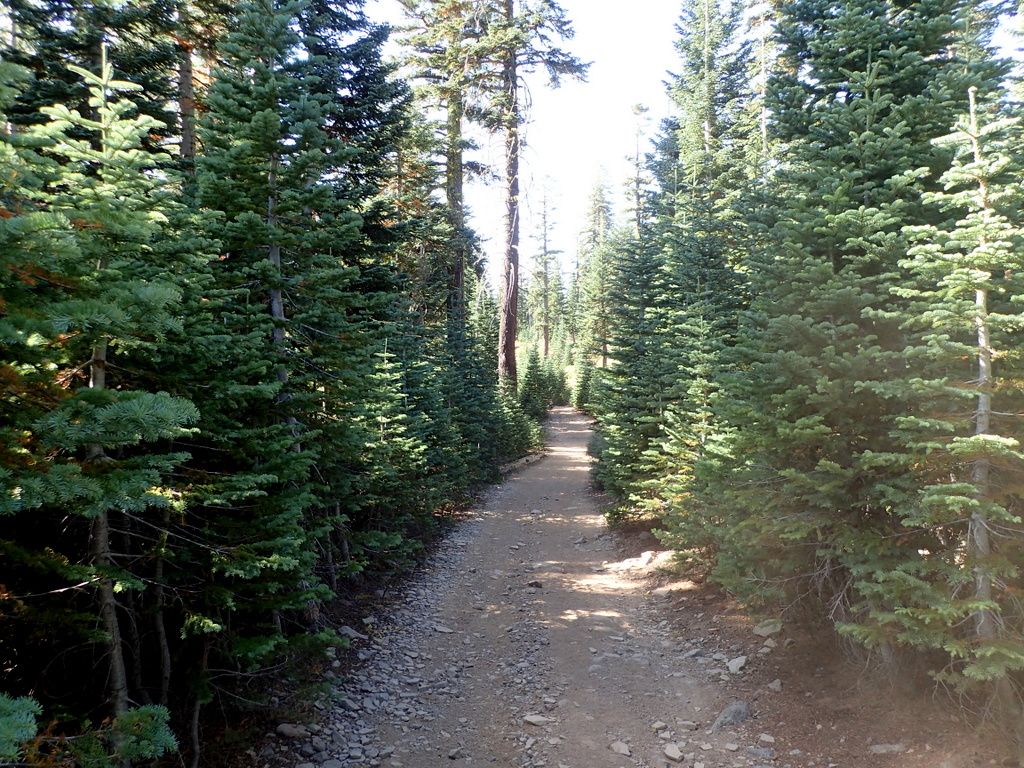 After some more twists and turns, I arrive at a view that rivals most that I have seen. It's a spot above what is called Laddie's Cove, a huge half crater of a thing. The pictures don't do it justice, it's about a 130 degree view from that spot, truly awesome.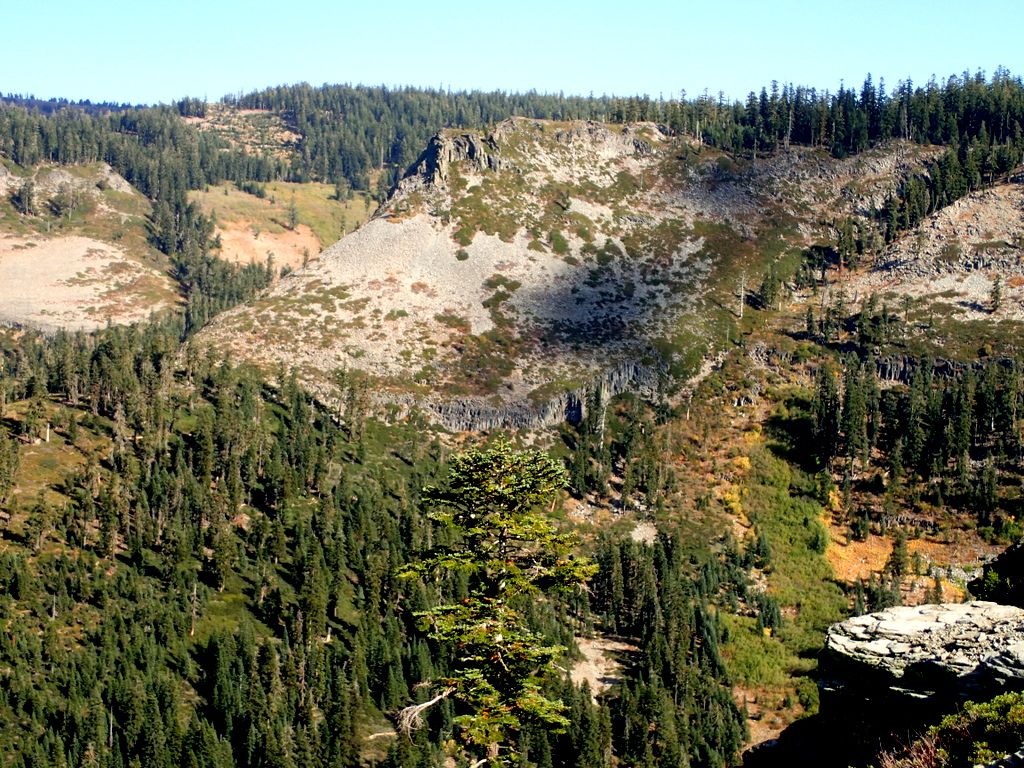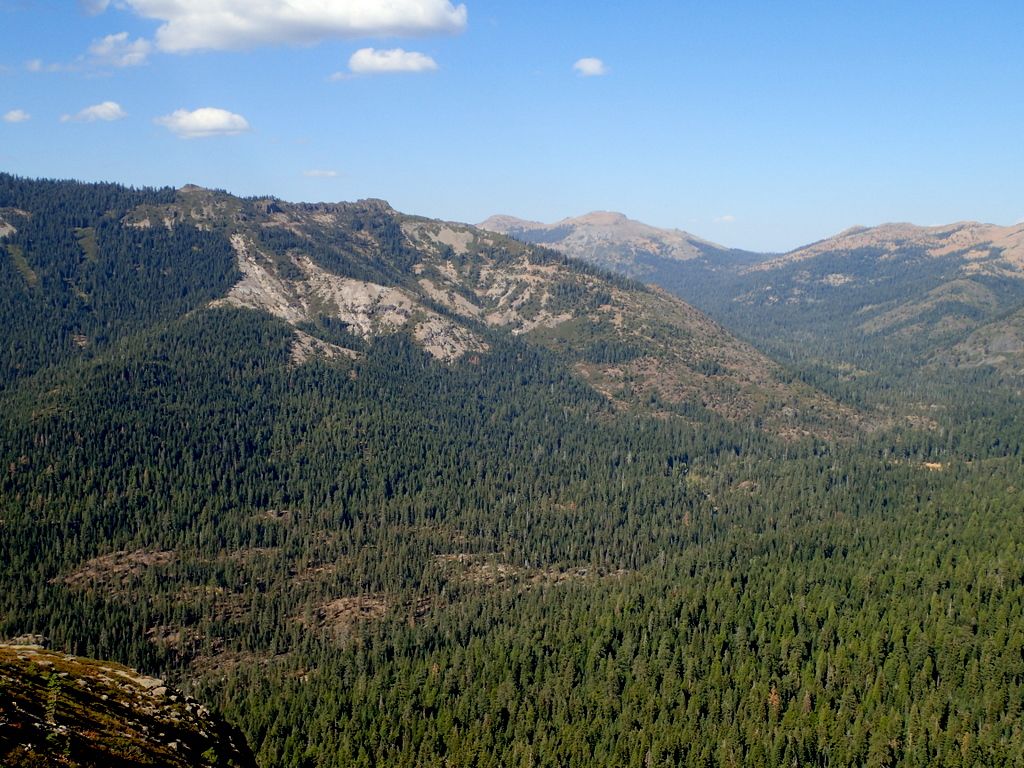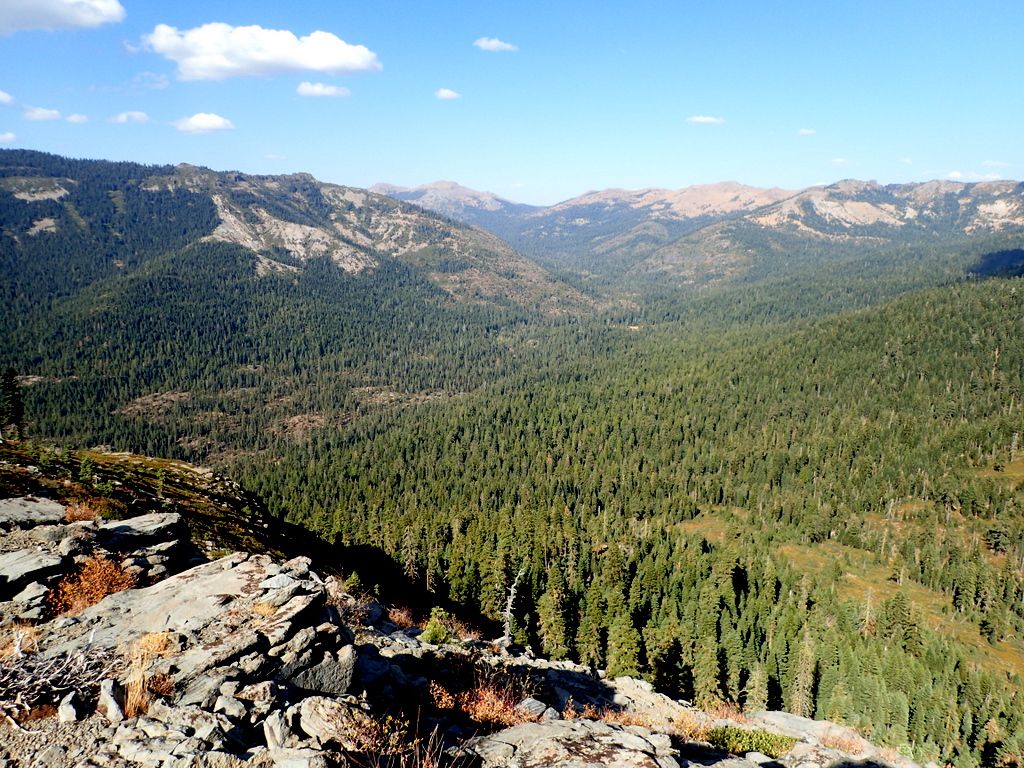 It's an amazingly expansive view, ranging from the Hell Hole area on the west, to the Sierra Crest and Squaw and Ward Peaks, and some amazing topography.
A little further along, until a log blocked the way, is the view towards Steamboat Mountain, which is a little boring when looking down on it.
On the way back, more scenic wonders.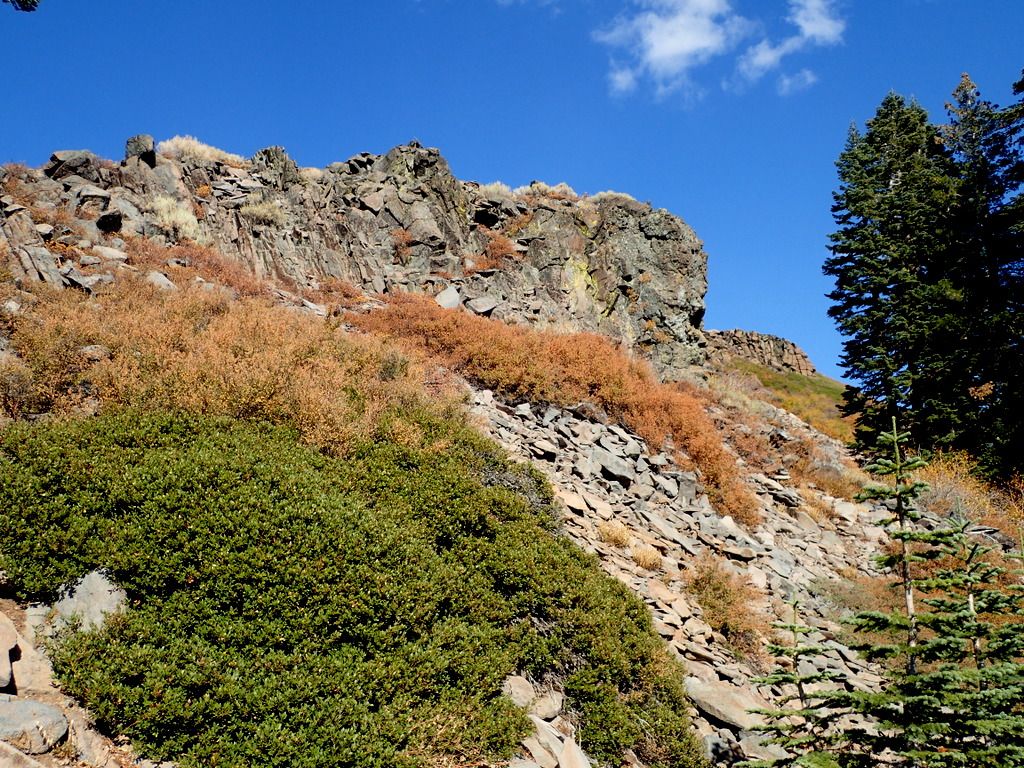 And a look towards Desolation and the Crystal Range
Every turn has coolness
Ran out of time for the afternoon, but I'm definitely coming back for some fun around Ellis Peak and Barker Meadow and Creek.
Here's a view from back in July that looks eastward from Chipmunk Ridge up towards this area.
Loads of fun, can't wait to go back.